Small Improvements is hiring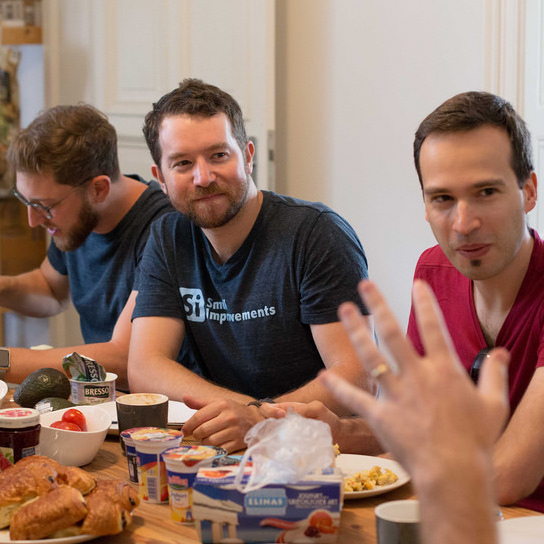 Friendly team
Passionate people will bring you up to speed in no time.
Modern tech stack
React, App Engine, Spring, Webpack, Gulp, and more!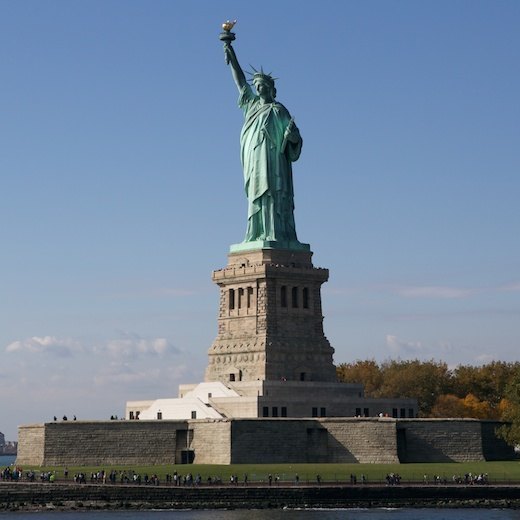 And much more
Cozy office, no over-time, travel abroad, and amazing customers.
Not quite the right fit for you? Do refer a friend instead, we're happy to pay a 3000€ referral bonus!
Life at Small Improvements
We have one of the most amazing offices, we love what we do and blog about it, and we travel to learn new things. As an example, the entire company met in New York in October 2013, in Austin in 2014, and in San Francisco in 2015 to celebrate success-stories and to brainstorm our roadmap. But we also love the small things, meeting customers, decorating the office and attending or sponsoring
local conferences and events. Check our video and slideshows for some impressions.
We're always looking for smart people
Join an enthusiastic team and work with us on a product customers love to use!
Be involved in every part of the process
Compared with other players in the Berlin ecosystem, we're tiny. But since we're able to focus and use the best tools efficiently, we're getting stuff done despite being small. And you'll be involved in every part of the process. You can plan, develop and deploy entire features from start to finish, including talking to beta clients, incorporating their feedback, and then writing the release notes when your creation goes live. It's still teamwork and you don't have to do it all on your own — but team sizes are rarely larger than 3.
So your voice will be heard when we make product- and design decisions. In fact, quite often you will be that voice! We encourage every employee to propose feature ideas.
We have some very demanding clients, so developing and supporting great features is not a walk in the park. Your work will probably go through multiple iterations before we launch it, and there will be plenty of discussions and prototypes before we're happy. But once a feature is launched, and demanding clients such as Pinterest or Quiksilver just love it, then the hard work has truly paid off, and your name will be on it!
Work for amazing clients
Speaking of which: We work with some of the world's top companies. We work with their representatives on a daily basis, get feedback from their UI experts, and discuss technical details with their IT team. We demo our new features to their HR staff, and help them if they have any questions. Learn what they say about Small Improvements on our Customer testimonials page.
News from our blogs
Ladda – A New Library for Client-Side API Caching
In an ideal world, caching wouldn't be something we have to care about. However, with more and more mobile users on slow and limited data plans, as well as more advanced applications, we can't escape reality. We need caching. As a response to this we have invested quite some time in Ladda – a dependency-free client side library for …
Our journey migrating 100k lines of code from AngularJS to React (Chapter 1)
Intro This is the first post of a series explaining the story and technical learnings we had from starting to migrate from AngularJS to React. Check out the github repo for examples and the full code. Our frontend story so far At Small Improvements we're aiming to make meaningful feedback available for every employee in every …
Redesigning the Small Improvements emails
During Ship It Week, I took the opportunity to redesign our emails. The goal was to deliver a more modern and fluid layout in hopes of strengthening trust and creating a more pleasant user experience among our customers. Before and After Design According to research1, aesthetics play a big role on how people interact with things. And …
A Facelift for the Font Family
Today we're excited to announce a new makeover for the Small Improvements application; a new font family! Please welcome "Avenir Next"! This is all part of our mission to create a more enjoyable, engaging and enticing experience for  Small Improvements users. The Design Team @ Small Improvements has had a big year; going responsive, updating colours, icons …
Looking Back at GOTO 2016
By Peter Crona and Michael Ruhwedel First of all, it was an amazing conference as always. None of us presented this year, but look for us in the future. Many of us at Small Improvements tend to go to more specific conferences, such as React Europe, DockerCon or JSUnconf. GOTO is more of a generic software engineering …
Using Haskell to Find Unused Spring MVC Code
Like a lot of people at Small Improvements I'm fascinated by functional programming. For a while I've been thinking about cleaning up a little in our codebase, mainly the backend which is written in Java. I have known for ages that Haskell is really good with abstract syntax trees (ASTs) and was playing with the thought of creating a Haskell tool that would help me with this.
Quarterly update: Crossing the $1m per quarter line, 25 employees, $10m in historic sales
I'm very proud to announce that our first quarter 2017 has been amazing! Our Q1 revenues jumped to $1.2m (24% better than last year), and just in time for our 6th company birthday we crossed the $10m mark for historic sales. It has been quite the ride since our first $3600 USD check back in …
Mission 28 (we're hiring)
We didn't hire enough new team members in 2016: We brought on board 4 new people, but 4 people left us, so in total we're still hovering at 20. True, even with 20 dedicated people one can have a blast, but there's so much more we want to accomplish. Luckily, when I checked our numbers …
Company update November 2016
It's been too long! I used to be pretty good at diligently posting our financial updates every quarter. But ever since we've moved to a monthly all-hands meeting cadence, I've really struggled to keep my posts coming. The new format is typically more focused and timely (which is why we moved to monthly) but meetings …
Distributed work is hard. Company retreats to the rescue!
Working with distributed teams is hard. A key ingredient to helping teams gel is the good old company trip. Here's how we do it. TLDR: Meaningful work plus some fun – not the other way around. It's been another crazy week in San Francisco! One dear SI tradition is to send the entire company to …
Meet our two new subteams
As our company grows and evolves, so do our best practices. In this episode: Team Delineation. Early days' bliss Until very recently, all our customer-facing staff were assembled in one team of 5. I loved the flexibility this gave us: The same people who introduced evaluators to the product would reach out to provide demos, …
Company Update Q4 2015
We completed 2015 with quite the end-of-year rally! While our mid-year results looked pretty dull, Q4 really met expectations and helped us close the year with a 70% revenue increase compared to 2014. Finance We made $2.9m USD in total revenues, and we had 670 active paying customers in December. The revenues dipped in the …