eBook: Human-friendly Performance Management
"Most employees want to like their jobs. And, most organizations want their employees to be happy with their experience at work. Where is the disconnect?" – Jason Lauritsen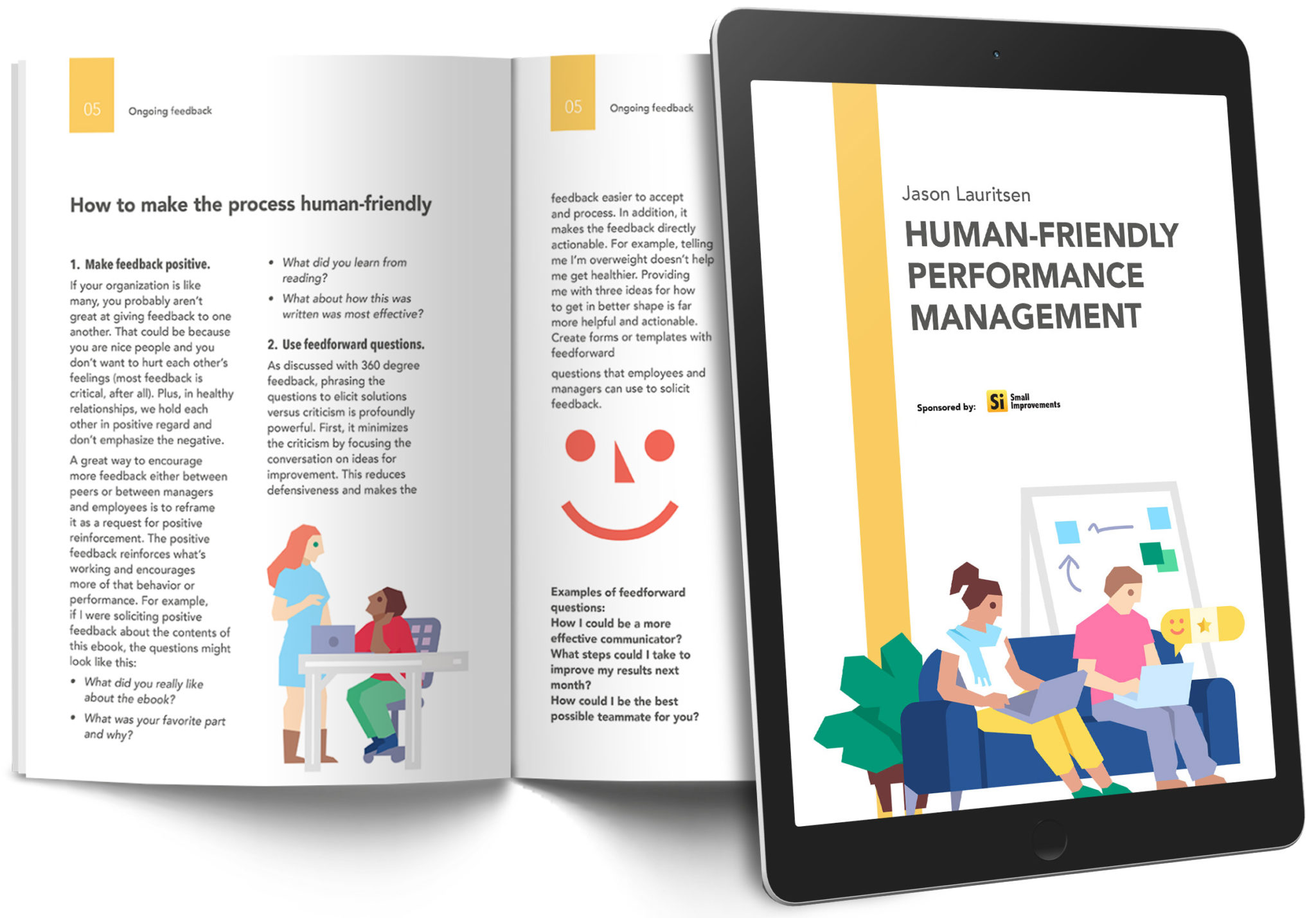 ---
About the eBook and author
We at Small Improvements believe better feedback is crucial to building a happier, more engaged workplace. This eBook will provide you with a roadmap to explore your workplace relationships and craft a 'human-friendly' work experience.
We're thrilled to have collaborated on this eBook with HR thought leader Jason Lauritsen, a workplace culture expert known for challenging his readers to think differently.
Recognized in the HR community as a "corporate executive gone rogue," Jason is a well-traveled keynote speaker and previously authored "Social Gravity: Harnessing The Natural Law Of Relationships." In this eBook, he takes a humorous approach in spotlighting the removed relationships at work, while offering practical tips and tricks to fix those broken processes.
Performance feedback software is only as good as the people using it. Therefore, we at Small Improvements hope this eBook helps you get the most out of your feedback sessions.
Happy reading!
Your Small Improvements Team
Topics include
Goals and Objectives
Performance Reviews
360-Degree Feedback
One-on-One Meetings
Ongoing Feedback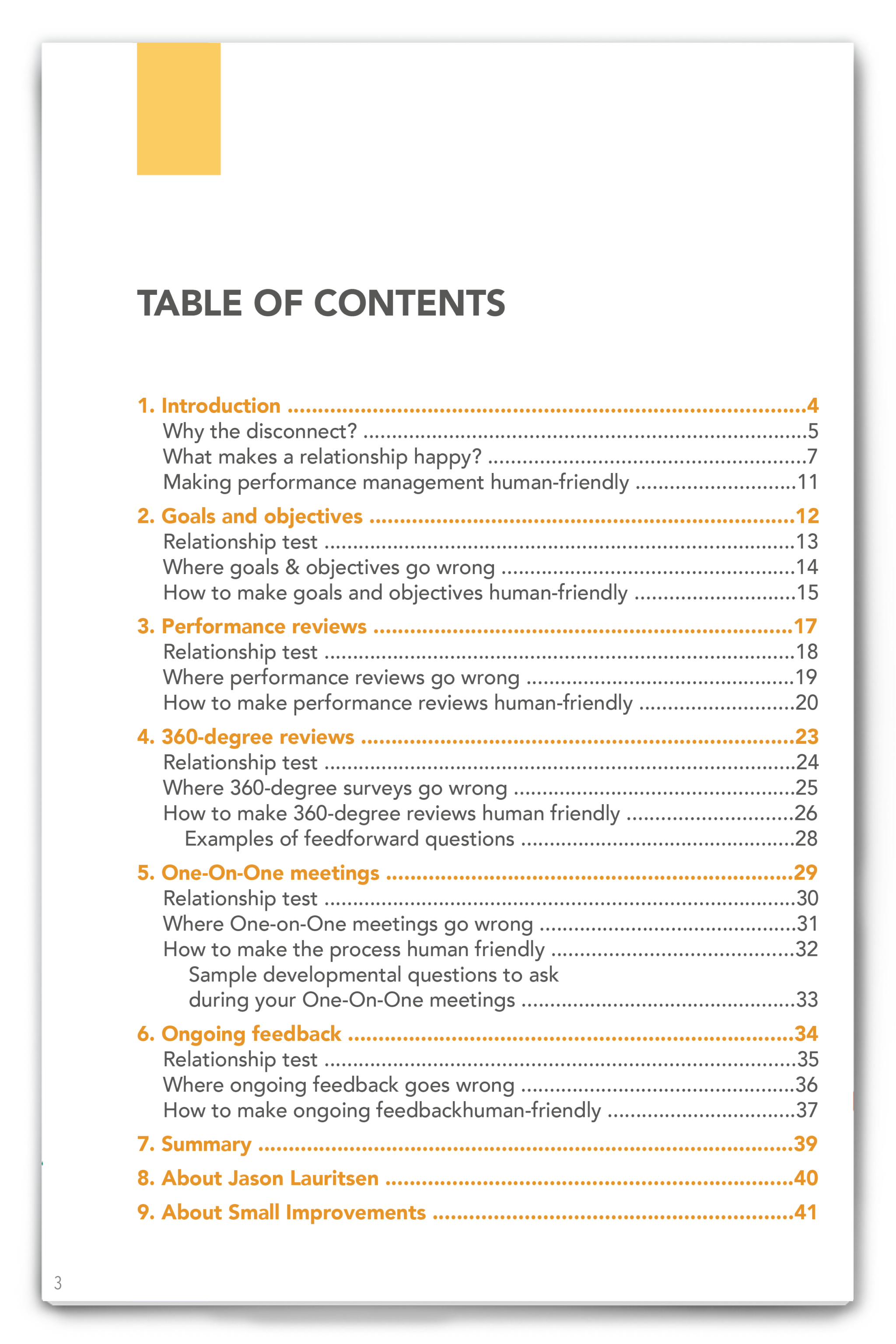 What is Small Improvements?
Small Improvements is a lean and simple performance feedback platform supporting a continuous feedback culture. Employees can praise each other, capture 1:1 meetings, recognize the great work of their peers, solicit feedback and track objectives. Using technology as an enabler, performance check-ins turn into meaningful conversations that focus on actionable employee development.
Learn more!