1:1 Meetings
Go beyond the status update.
1:1 Meetings are about more than just tasks.
Stronger Connections
A 1:1 is a chance for employees to connect with one another on a regular basis. This keeps you and your team engaged, informed and motivated.
Small Improvements is here to support you!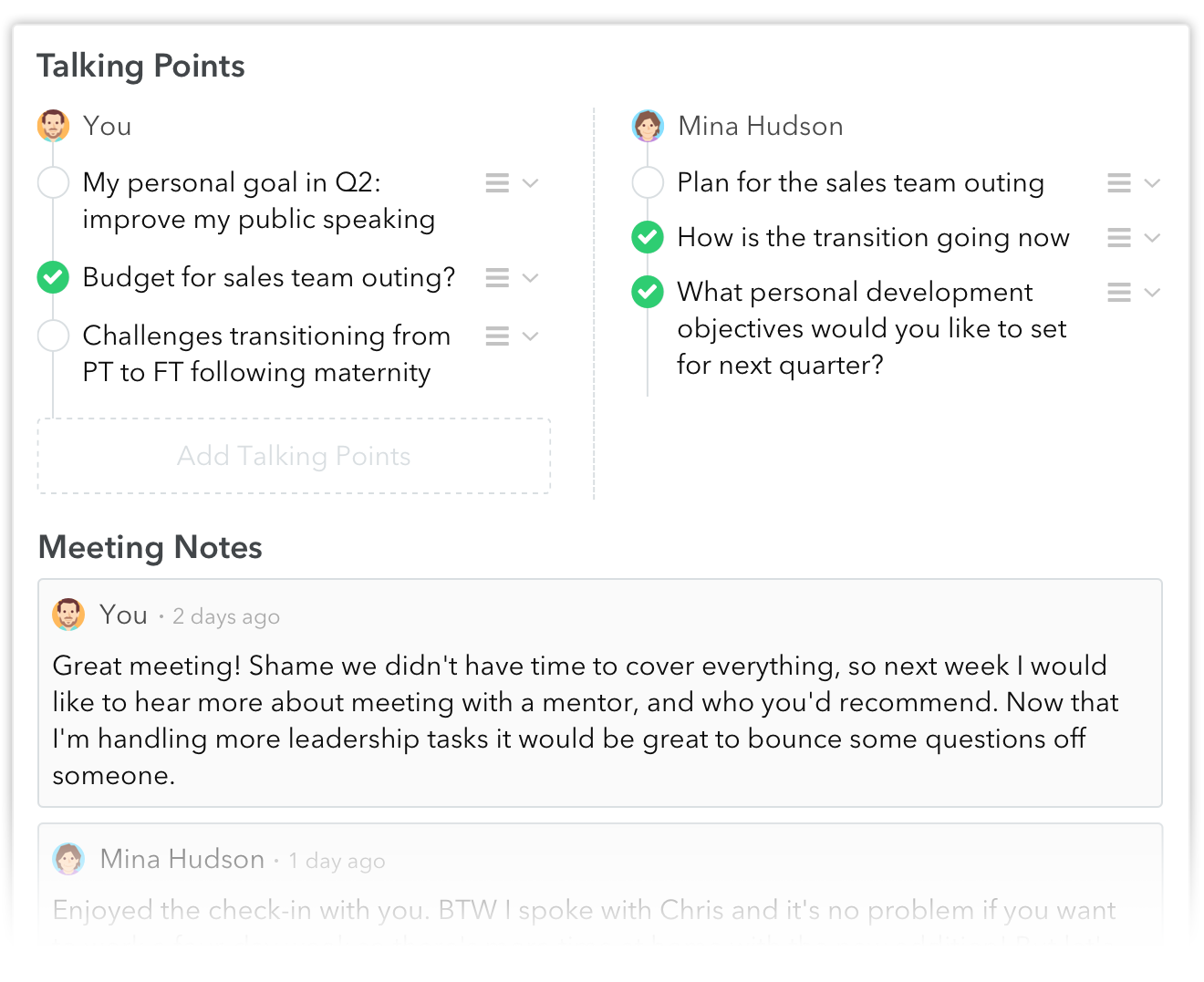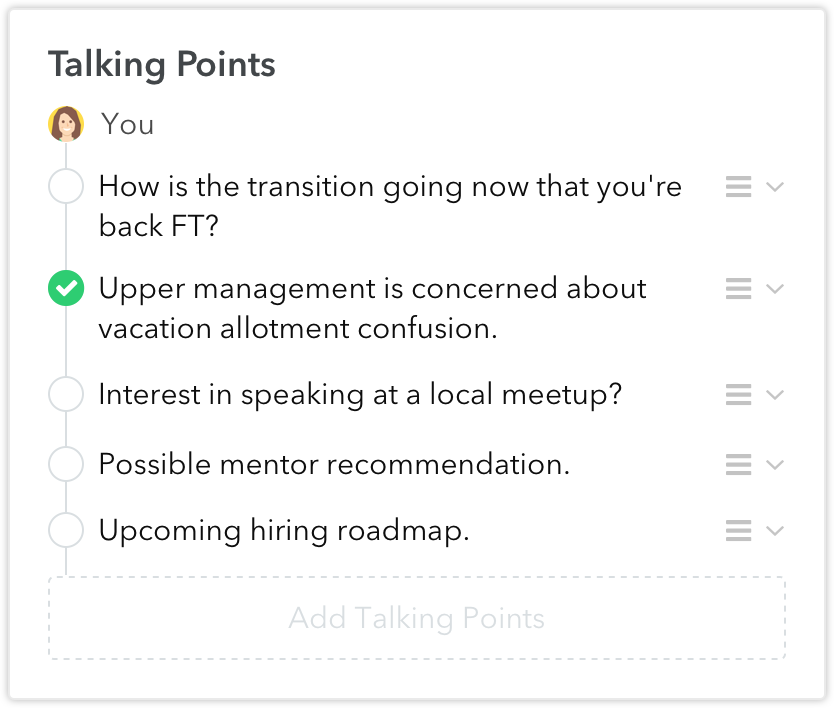 Talking Points

No matter the meeting, a little structure helps ensure a better flow. Plan an agenda for your 1:1 Meeting with Talking Points.
Want to discuss a roadblock you're facing in a project? Adding it to the Talking Points will give your 1:1 Meeting partner time to brainstorm possible solutions beforehand. Both participants can collaborate to guarantee all key topics are addressed.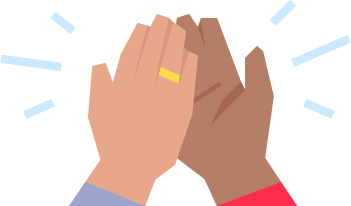 Meeting Templates
The key to great conversations is great questions. But what to talk about in a 1:1?
Our 1:1 Meeting Templates offer predefined Talking Points, giving meeting participants more direction on what to discuss. As an admin, you can also customize and add new templates to guide your team to more productive conversations.
Meetings Overview
For admins, we've built a handy dashboard that provides a complete overview of all the 1:1 Meetings happening within your organization.
We've added a couple of lightweight metrics as well. For example, admins can track the percentage of 1:1 Meetings over various time periods. See who are the high performers and who might need a nudge.
"1:1s are central to support our ongoing feedback culture at BuildaSign, so we're very excited for the 1:1 Feature and how it facilitates better 1:1s."
Alli Smith
HR Business Partner, BuildaSign
"At OnDeck, 1:1s are integral for exchanging feedback. The 1:1 Feature helps staff capture notes and thus ensures accurate feedback during performance reviews."
Julia Budnick
Learning and People Development, OnDeck
1:1 Video Summary
A video says more than a dozen screenshots. Take a look at how all the pieces come together. Two minutes well spent.
A personal demo is the best way to learn how Small Improvements can help your business. We'll showcase the product and answer all your questions on the spot.
Discover more of our product: