Gmail Integration
Bring feedback to your day-to-day workflow.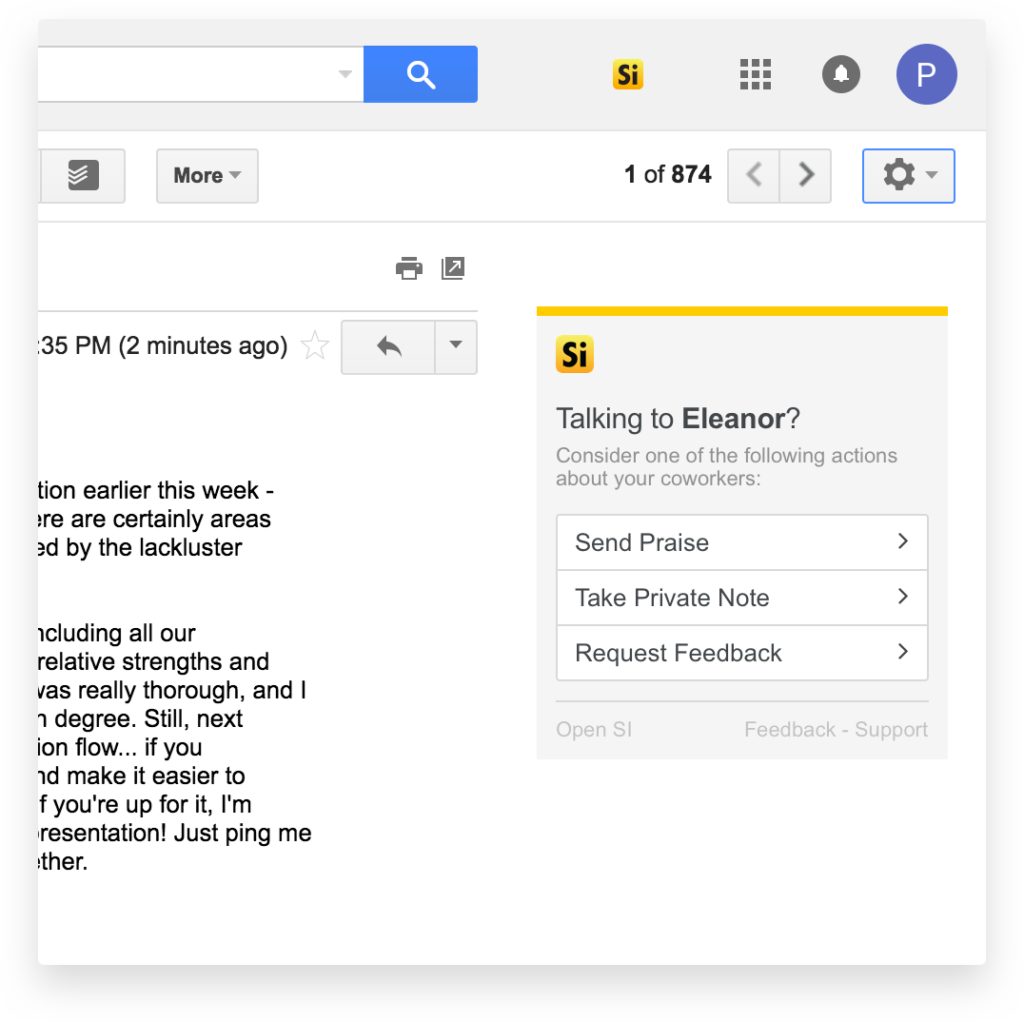 Encourage Ongoing Feedback
Our new Gmail Chrome Extension makes it easier to integrate feedback to your work day routine - allowing your organization to better foster a continuous feedback culture.
With Small Improvements easily accessible from Gmail, you can now send praise, take private notes and begin a feedback request right from your inbox.
This way, every "thanks" or comment is captured in the moment. And every email prompting an additional note can be jotted down immediately to ensure you don't forget.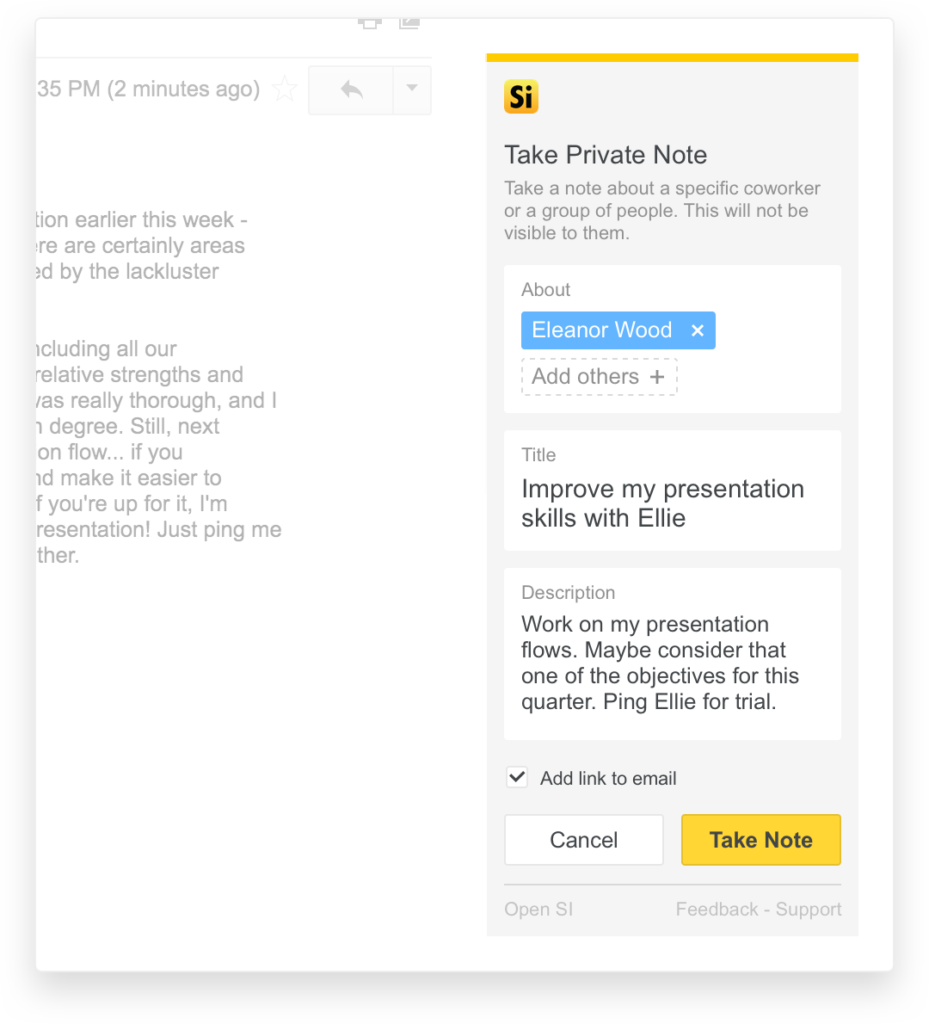 Take Private Notes
Write thoughts down within Gmail and send directly to Small Improvements. With each private note, you can also include a link to the original email for more context.
Not only will this be helpful in collecting talking points for 1:1s, but also make it easier to revisit notes for your next feedback cycle.
Want to see it in action?
Watch our 10-minute tour, start your free trial, or get in touch.
Discover more of our product: