One on One Meeting Software for Mid-sized Companies
One on ones are crucial to build great companies.
Small Improvements helps your teams have better one on ones.
Everybody hates the annual performance review. One on one meetings to the rescue! Establish a frequent cadence and a trustful relationship, and address issues before things boil over.
Small Improvements is software that helps your mid-sized company to make One on One meetings successful.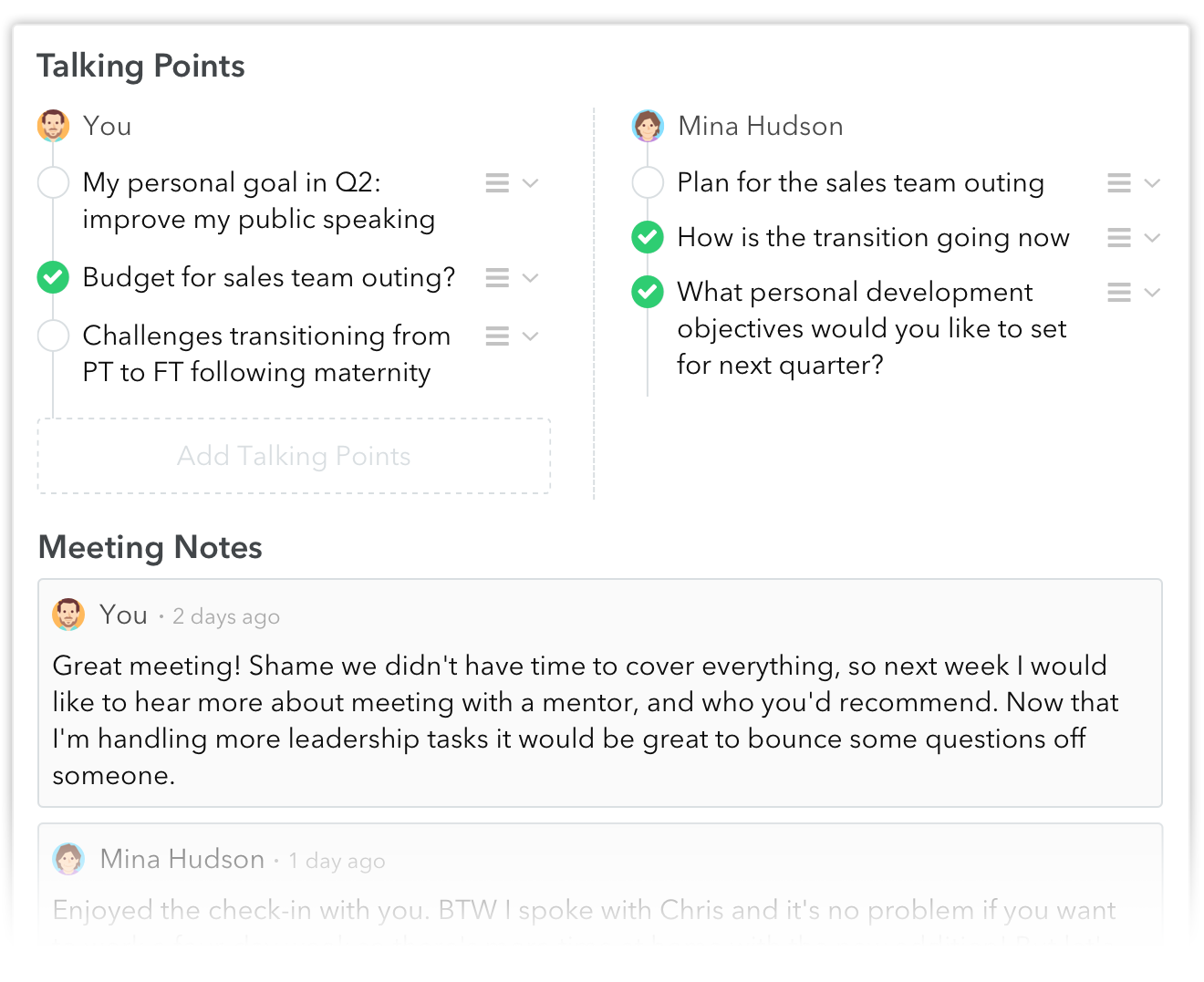 Come prepared!

A large portion of the one on one meeting can be ad-hoc. As a manager, just ask your team member what's on their mind right now, what impedes them and what they expect from you. A natural conversation establishes trust much better than just going through a checklist.
That said, preparation both on the manager side and on the employee side will still be super helpful to not miss important topics. And to address that one feedback item that one would prefer to avoid.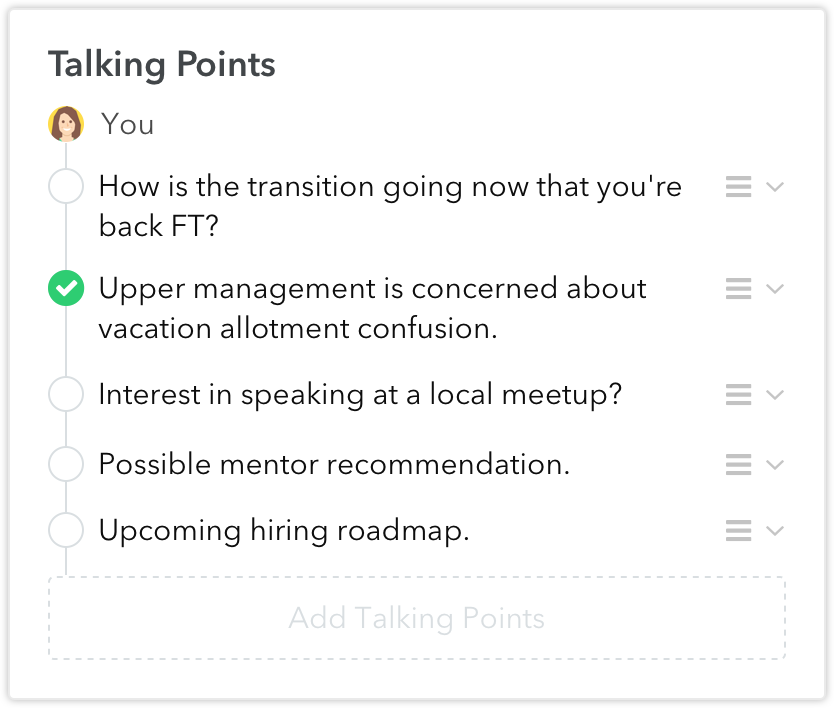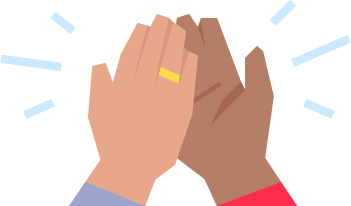 One on one meeting notes
Even if you're not a fan of structured preparations, taking notes after the meeting is a must. As a manager, you'll otherwise lose track of what was discussed and agreed upon. But even as an employee, it will be valuable to write things down, so you don't forget. Notes can be shared or private.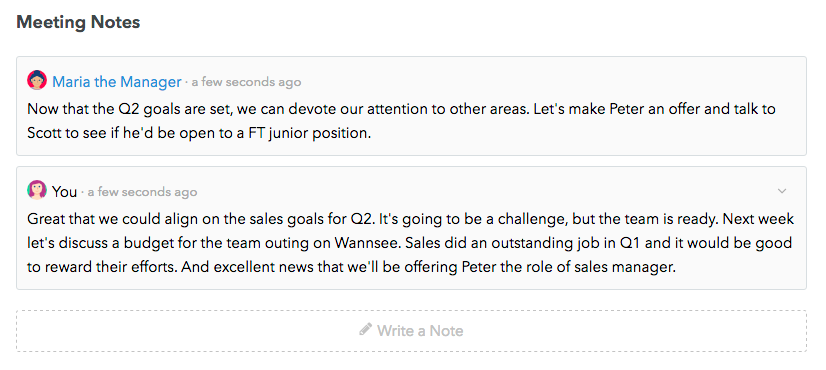 Statistics for HR
On on one meetings are for the employee and the manager. HR should typically not have to interfere. Unlike performance reviews or 360s, our tool does not allow HR to get insight into what was written. But oversight is still important: Especially in encouraging managers to actually have their one on one meetings frequently. This is their job as a manager, and HR should remind them of their duties every now and then. So Small Improvements includes a neat statistics screen to help HR get the job done.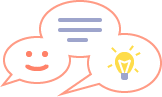 "At OnDeck, one-on-ones play an integral role in how managers and their reports exchange feedback. Small Improvements One on One Meetings has been a very helpful addition as it allows managers and reports to easily capture their notes in the tool where they'll be able to reference them later on, ensuring accurate feedback during performance reviews."Julia Budnick, Senior Manager, Learning and People Development at OnDeck
"One-on-one's are central to support our ongoing feedback culture at BuildaSign so we're very excited for the new feature from Small Improvements and how it will facilitate that for us."
Alli Smith, HR Business Partner, BuildaSign
One-on-one recording
Learn more how your staff can get the most out of one on one meetings by watching our short video tutorial.
Wrap up one-on-one meetings into reviews
Annual performance reviews are a drag. But by conducting one on one meetings every week or twice a month, most issues have been addressed by the time the review comes around.
In addition, using objectives and 360s keeps the feedback flowing, so lean performance reviews can be conducted in days rather than weeks. Learn more about our performance reviews feature!
You can either sign up for a demo account of our web-based one-on-one meeting software. Or visit our webinar page for a 30 minute recorded webinar of the entire Small Improvements suite. Or simply book a demo with our team!
Discover more of our product: