Bonus episode
Menlo Innovations: Trust and radical transparency in a bossless company
On a scale of 1 to 10, where would you rank your organization on trust? At Menlo Innovations, it's the culture cornerstone that has allowed them to create a unique working environment. On this episode of the "Human-friendly Workplace" podcast, Chris Hutchins and Michael Krebs, software developers at Menlo, share how a culture of trust allows the company to do agile work in pairs, have flat hierarchies, give constant feedback, be radically transparent, and make peer-based HR decisions.
Get notified when season 2 starts
About Chris, Michael & Menlo Innovations
Menlo offers innovative consulting to the tech industry through education and training, cultural transformation, software design work to achieve user adoption, and software development work that maximizes quality and project management agility. Menlo is not only innovative when it comes to the work they do for their clients, but also how they structure their own work. Rich Sheridan, CEO and Chief Storyteller at Menlo, wrote about their unique culture in the book Joy, Inc.
Chris and Michael are both software developers at Menlo who live the culture Rich created. Chris has been with Menlo for a number of years, bringing in his seasoned viewpoint to the conversation, while Michael is a new hire that has a fresh perspective on how Menlo is different from other companies.
One of the unique methods Menlo uses is their approach to working in pairs in software development. Two team members get assigned one workspace for a project with a single computer, keyboard, and mouse to share between them. They then alternate between one "driving," meaning using the computer, and the other "observing" by watching and giving feedback.
For Michael, this new way of working was challenging to begin with because it meant having to stay fully engaged for eight hours a day. But he quickly experienced the big benefits that the method brings:
"Make the pair partner look good," is one of their main goals Chris says. That means pushing each other, creating more energy and motivation.

200% accountability: By having to convince your pair partner about your method and approach, a checks and balances system is set up, meaning you're held accountable.

Flexibility: With developers working on five to six projects at a time and customer needs often changing drastically, pairing helps with resource planning. "Pairing increases the rate of knowledge transfer between developers exponentially," Michael says.
Pair partners change weekly on average, and tables are grouped together of everyone working on a project, which encourages greater collaboration.
This method requires one thing above all else: trust. Without a fixed team, a strong company culture is even more important. As Chris puts it, "There's a heightened level of trust and ability to be vulnerable, and there is a collaborative element to the culture that has been built here that allows us to switch pair partners."
Flat hierarchies & constant feedback
Another way Menlo fosters this culture of trust is through its lack of traditional managers. Hierarchies are flat and democratic. No managers also means a more agile approach to feedback. "Everyone is responsible for giving each other feedback," Michael says.
Constant feedback is encouraged, and Menlo's culture of trust also makes it more honest. Additionally, all employees can request "feedback lunches" at any time. For such lunches, the employee requesting the lunch invites five to six people across different roles. Over the hour-long lunch, they first start off by sharing current challenges or progress on previous goals. Then it flips and the invited employees at the table give their feedback.
This works, Chris says, because Menlo has "built an environment that really does look out for each other." Employees know the team wants them to succeed, even if they're receiving critical feedback. There's a safety net there that allows people to be vulnerable.
---
"People aren't afraid of change, they're afraid of being changed."

— Chris Hutchins, Software Developer, Menlo Innovations
---
A peer-based & transparent company structure
Menlo's team-based approach does not only apply to giving feedback but also to salaries, hiring, and firing. The key here is complete transparency. For example, everyone knows what level everyone is and so also knows how much they make. There are five tiers in Menlo – Beginner, Associate, Consultant, Senior Consultant, and Principal – and each tier is broken up into further levels. What each tier earns and who is in which tier is publicly displayed inside the company.
This also ties into promotions not being decided by a manager, but by peers. "All of the team members are responsible for all of the team," Chris says. Promotions are a combination of a self-evaluation and a team evaluation. The team will advocate for an employee if they feel they deserve to be leveled up. One big benefit of this approach, is that – whether the promotion takes place or not – there is a lot of feedback taking place in the process. Likewise, the decision to let someone go is also team-based.
Menlo's commitment to radical transparency even extends the company's finances, which are publicly displayed and discussed. Michael says this is a big plus as opposed to other companies he's worked at. "This is empowering to me as an employee because I know what direction the company is heading and what I can expect for myself personally," Michael says about the sense of ownership transparent finances creates.
Chris and Michael's advice on creating a human-friendly workplace culture
When it comes to creating a human-friendly workplace, both Chris and Michael cite one of Menlo's leading mottos: Don't be afraid to run the experiment. Rather than feeling overwhelmed by all the changes that could be made, the key is to focus on making small changes at a time and seeing what sticks. As Chris says, "People aren't afraid of change, they're afraid of being changed." Tackling change this way is also what allows companies to bring joy back into the workplace, which is what CEO Rich's message in Joy, Inc. is all about.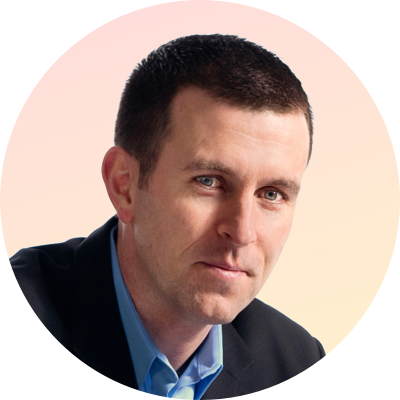 Jason Lauritsen
Keynote speaker, author and employee engagement consultant
Jason Lauritsen is an employee engagement and workplace culture expert who will challenge you to think differently.
A former corporate Human Resources executive, Jason has dedicated his career to helping leaders build organizations that are good for both people and profits.
www.JasonLauritsen.com