Episode #6
Tony Levitan: Creating values that transcend cultures
How do you keep all of your employees engaged when your company is growing globally? Do you have a value structure that transcends cultures? Tony Levitan, Chief People Officer at ServiceRocket, shares in this episode of the "Human-friendly Workplace" podcast how to bring together different cultures and give them more agency by establishing a shared mindset and vocabulary. He outlines how you can create a culture of community and accountability to grow with less friction and more engagement.
Get notified when season 2 starts
About Tony & ServiceRocket
ServiceRocket has built a threaded capability across services, support, and a learning platform that's all focused on helping people do more with their software. The team of 260 employees is headquartered in Palo Alto, California, with further offices in Malaysia, Australia, and Chile.
Tony joined the team after having completed a consulting project with CEO Rob Castaneda holding leadership workshops across the ServiceRocket offices. Following an MBA from the Stanford University Graduate School of Business, he co-founded Egreetings Network and two other companies. Tony also served as a lecturer at Haas Business School at UC Berkeley and as a leadership instructor at the Stanford University Graduate School of Business.
The role of HR leaders is evolving
Tony dislikes using the term Human Resources because "people are not resources. Resources are what get expended when we create products and services. And we don't want to expend people, we want to extend them." Luckily, Tony is seeing the industry shifting from HR focusing on paperwork and logistics to creating tighter strategic alignment across the company. Tony sees his approach of investing in people as a good prototype of what a future people leader looks like. He firmly believes that if you undervalue and underinvest in people, you get less out of them. For him, tackling the issues HR is facing today is exciting: "With the battle for talent these days, the opportunity to create distinction for an organization through the way we engage with our people is appetizing to take on."
---
"With the battle for talent these days, the opportunity to create distinction for an organization through the way we engage with our people is appetizing to take on."

— Tony Levitan, Chief People Officer, ServiceRocket
---
The role of CEOs in creating values and community
It was important for Tony to find a place where the CEO did not just have the intellectual curiosity to build a people-centric organization, but who also had the drive and commitment to actually do so. He found that place at ServiceRocket. CEO Rob Castaneda has been an integral part in ensuring that values in the organization are everywhere, from team building exercises to how people are honored for the work they've done. Tony highlights how people will even create a hiatus in conversations to connect what is being discussed to the values.
Given ServiceRocket's locations worldwide, it is also notable how their values—delight the customer, think team, focus on the outcome, share the knowledge, and talk straight—transcend several cultures and are imbued in each of the offices. These values still leave room for cultural interpretation, but Tony says that, even if they are sometimes slightly different, "they are touchstones that everyone in the company is able to come back to."
Another key way Rob has impacted culture at ServiceRocket is by his focus on creating a diverse community. "Rob has an authenticity to how he brings people together," Tony says. This authenticity has been instilled in all the office leaders and has facilitated active discussions around diversity and inclusion. Tony was amazed when he started to see how ServiceRocket has managed to bring together 16 cultures in a "polyglot of commitment around what the company is trying to do."
Tony notes how in the beginning most organizations focus on just getting the practical HR things done—until one day they wake up and realize that what worked when they were a team of 30 no longers does when they grow to 50 or 150. Tony's main job when he joined ServiceRocket was taking values and turning them into principles with guidelines by which people could make decisions. One of those principles is to take a "global mindset with local application and universal fairness" when evaluating projects.
Tony applied this principle when he was deciding on a global benefits strategy. Benefits had been representative of the cultures they were in, but there hadn't been a global strategy that made sense across the board. Tony wanted to give people more agency and so created a global model that also clarified each country's benefits to all employees to avoid misgivings. This approach has since cascaded across the company from hiring and onboarding to compensation as well as learning and development.
Tony also maintains that "there are concepts that are inherently important for businesses to have in order to be successful." For him a key one is accountability, which used to mean very different things in the four offices. Tony decided to work with author and speaker Linda Galindo on examining accountability as part of a team building exercise in Palo Alto. As a result, the team got a shared mindset and vocabulary around accountability. Since then, Tony has successfully held the workshop in the other ServiceRocket offices.
Tony's advice on creating a human-friendly workplace culture
When it comes to creating a human-friendly workplace, Tony believes "it's not just about the doing, it's about the thinking and the creating and the being part of." For him, a key aspect of that is focusing on good communication, especially by creating shared understandings of terms and values. This leads to more distributed decision making, which Tony maintains is what organizations should strive for. "The greater degree of agency that people have in their day, the more of themselves they'll want and be able to bring to their work," he says. Agency for Tony means creating a guidelines-based culture instead of a rules-based one. This is what allows organizations to grow with less friction and a great deal of positive and aligned engagement.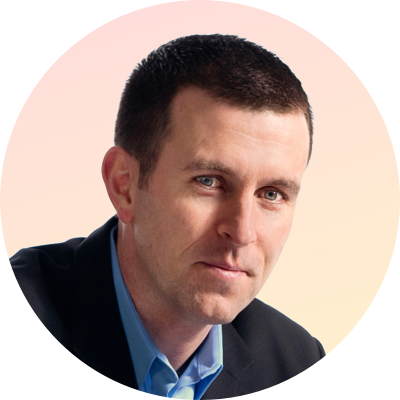 Jason Lauritsen
Keynote speaker, author and employee engagement consultant
Jason Lauritsen is an employee engagement and workplace culture expert who will challenge you to think differently.
A former corporate Human Resources executive, Jason has dedicated his career to helping leaders build organizations that are good for both people and profits.
www.JasonLauritsen.com