Performance Reviews
In the past, Performance Reviews have been regarded as a time consuming headache. Not with Small Improvements!
Our Reviews feature is lightweight and simple to use. And since the platform encourages ongoing feedback and goal setting throughout the year, an official review is a quick process of wrapping up continuous engagement.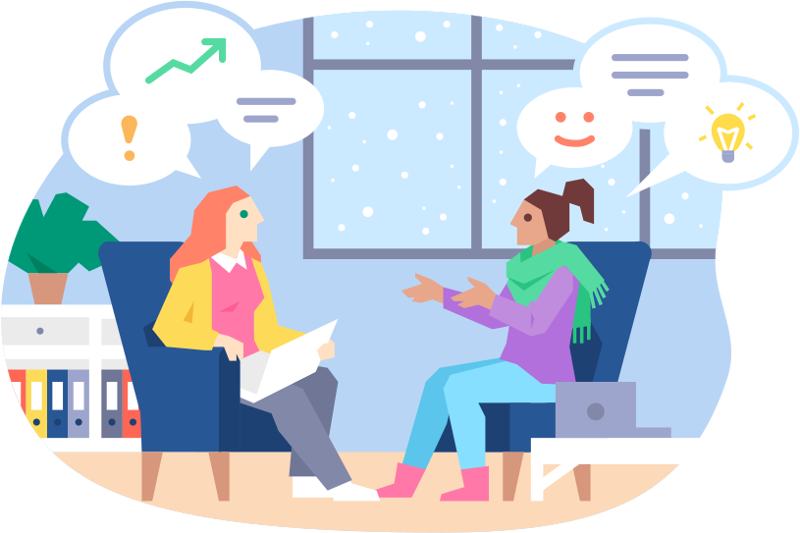 Easy for end users
We ensure your team will never wrestle with complex forms. All they have to do is fill in their side of the form, place the performance dot, and fill in a few open-ended questions. That's it.
Once you've been using our other features, staff can reference back to these resources too, turning past engagement and effort into a summarized milestone. Milestones become action items, goals are set, and the process begins again.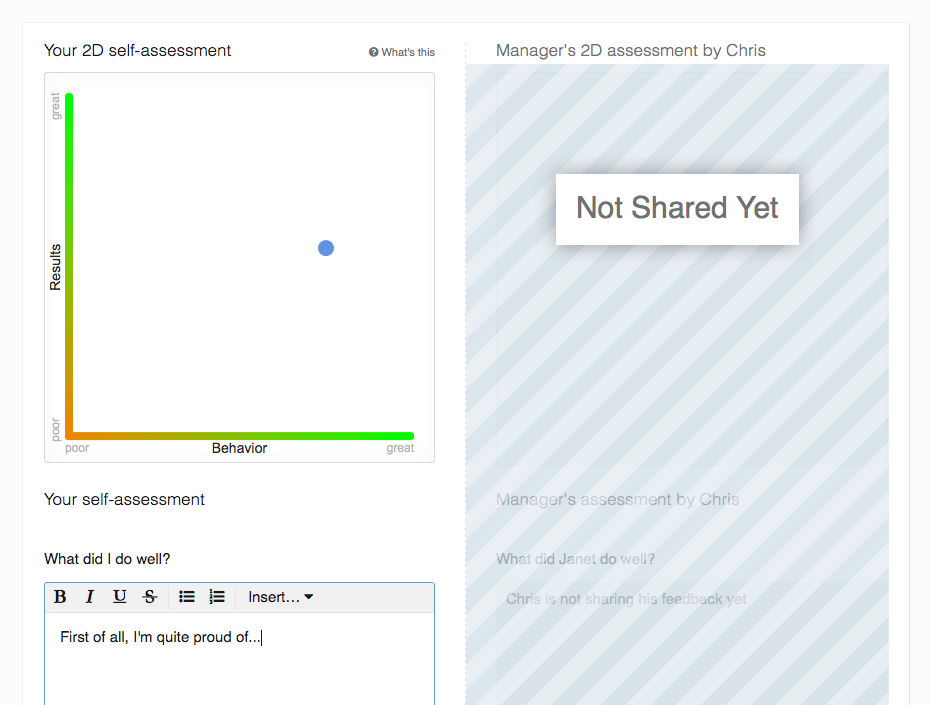 Effortless for Managers
A manager's assessment of an individual is on the same form. Add to that their handy overview screens, and a manager's experience contributing a review is a breeze.
Admins can remind managers by mail to continue and complete their work. In addition, managers will also see their upcoming to-do items on their dashboard. Handy shortcuts save time for sharing, signing, and completing a review.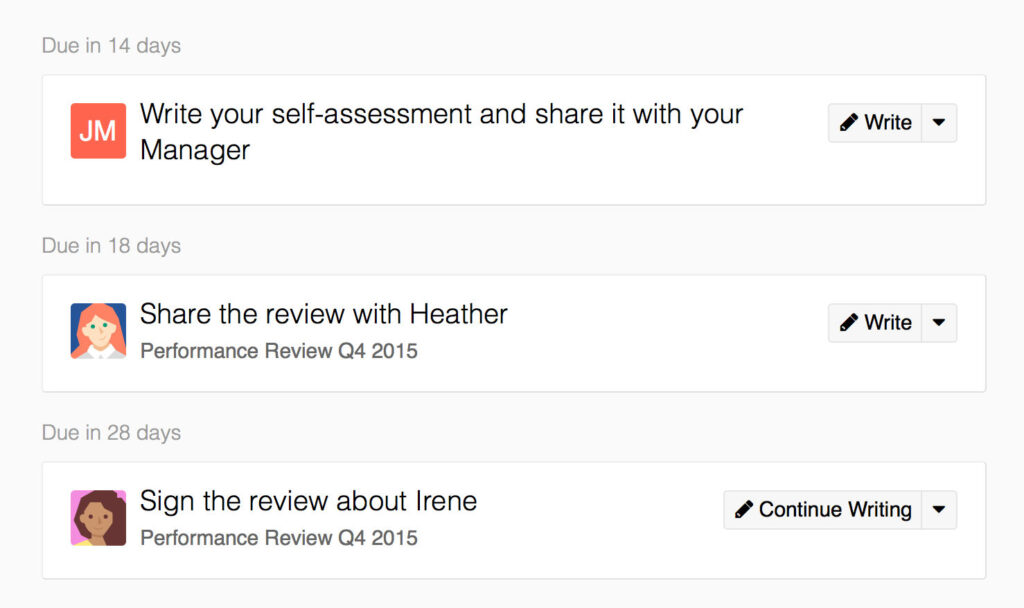 Overview and reporting
No guesswork on who is running late, we provide powerful insight and tools for you to keep the process moving.
If you are using ratings, you can get a high-level glimpse of your staff's selections, as well as make quick calibration adjustments with your managers.
Export options allow you to extract any useful date you'd like, allowing you to deeper analyze the feedback.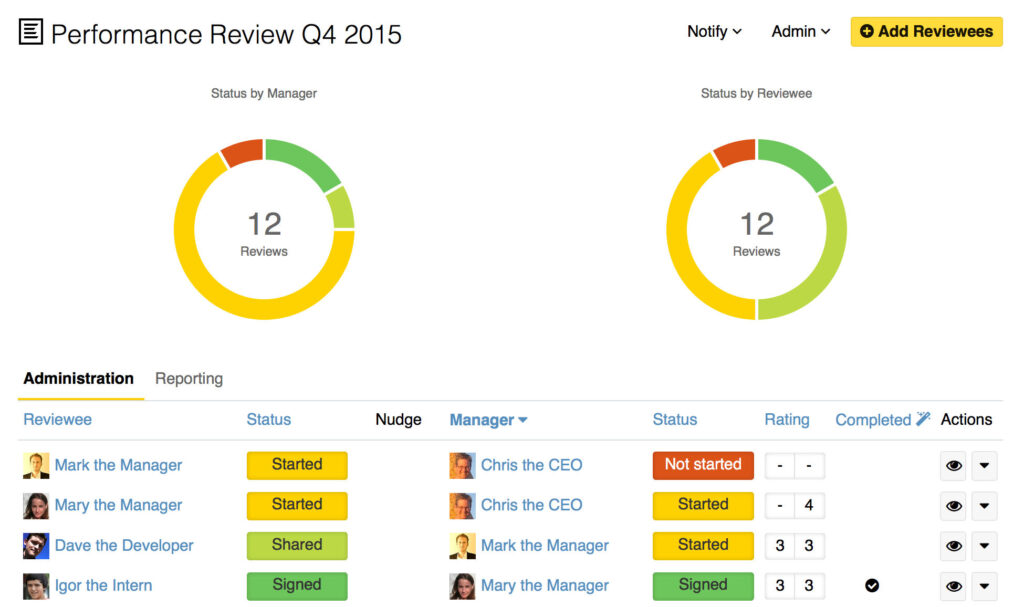 Unique 2D Chart
Our 2D chart is an intriguing alternative to the traditional overall rating scale, and a great way to start any review discussion.
Reviewee and manager place their assessment dots along the customizable x/y axis. And what feels like a less rigid way for both to assign a value to peformance, actually serves as an excellent macro tool for Admins to analyze trends.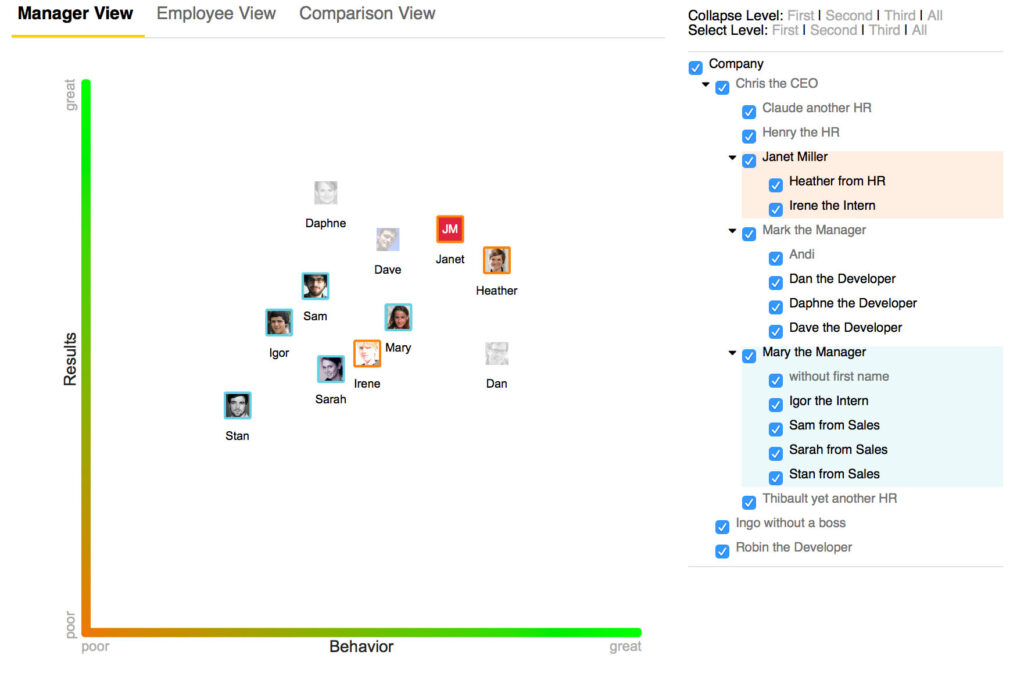 Configure to your company's needs
Options, options, options. As an Admin you can mix and match settings to engender the feedback process which is perfect for your company's culture.
What does the questionnaire look like? Overall rating system, 2D chart, or both? Do you want ratings per topics? Should indirect managers contribute to a Review? Take control and configure settings to your liking.