Brand New: Your 1:1 Meetings!
Helping employees grow and succeed.
Feedback ecosystem
Employees use our tools to engage in interdependent feedback, all throughout the year.
1:1 meetings, goal setting, and realtime recognition are the heart of a healthy feedback culture. By building these into structured performance reviews and peer-feedback cycles, you establish development milestones.
Milestones become calls to action, goals are set, 1:1s scheduled, and the process begins again.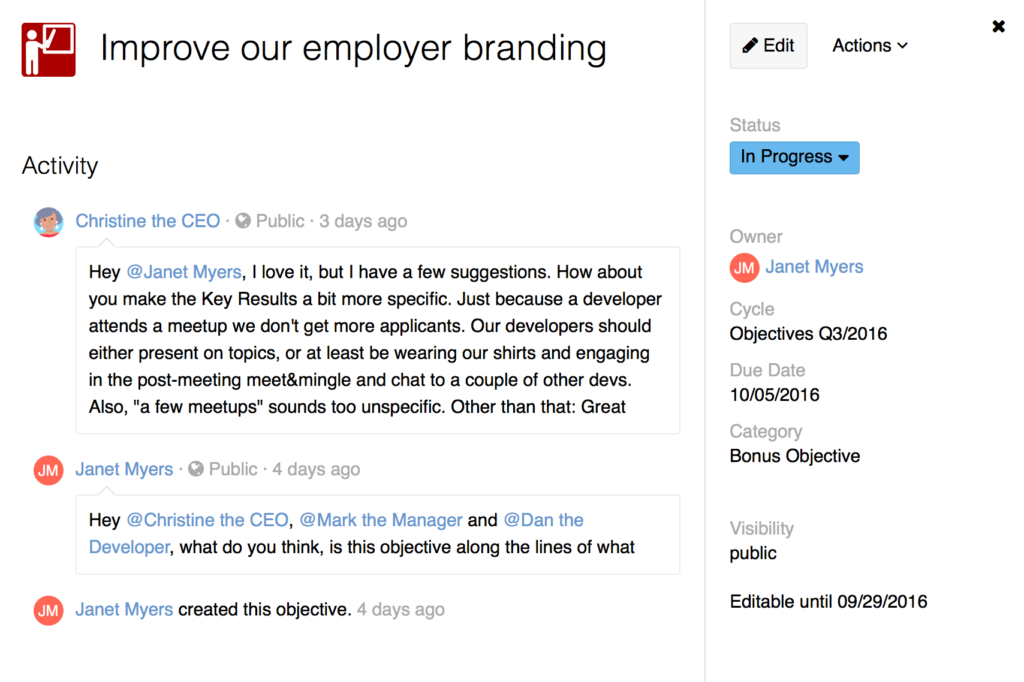 Extremely versatile
Small Improvements is highly configurable. As an admin you can change and combine building blocks to suit your organization's needs.
We provide basic structure to save you time and make things easy. In addition you have a variety of options to choose from when defining your review forms, 360 processes, and objectives guidelines.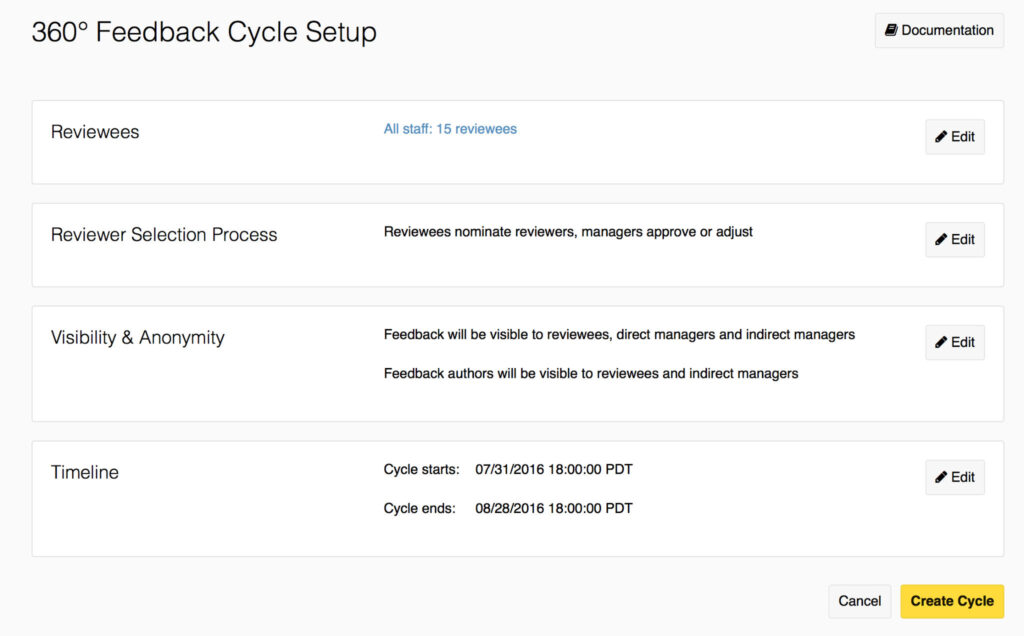 Useful Integrations, no extra cost
The focus of our platform centers on performance feedback and goal setting. But we've also included many third-party integrations.
Sync your employees with BambooHR HRIS or other HR core systems. Increase engagement with our Slack and HipChat integrations. Single sign-on is a snap with Google Apps, OneLogin, Okta, and more. You can even stream Bonus.ly into your review process.
Engagement Reporting
Help your team excel with actionable overview screens and participation charts. Track progress, power sort content, send reminders and identify trouble areas that require your attention.
Small Improvements doesn't just focus on employee growth, but also provides HR admins with the tools they need to succeed.