360 Degree Feedback
Teamwork is more satisfying when aided by open and honest communication.
Craft your 360 degree review process by department, around project collaborators, or even dedicate a time for your managers to get upward feedback. Our platform provides powerful options for facilitating these conversations.
Empower employees
For a 360 degree review to be successful, we believe employees should nominate the reviewers they prefer. Once approved, those reviewers can share their thoughts via Small Improvements' simple and beautiful interface.
There may of course be cases where managers know best who should provide their team with feedback and will do the selecting. You can configure the reviewer selection process this way, and have multiple feedback visibility options for your 360 reviews.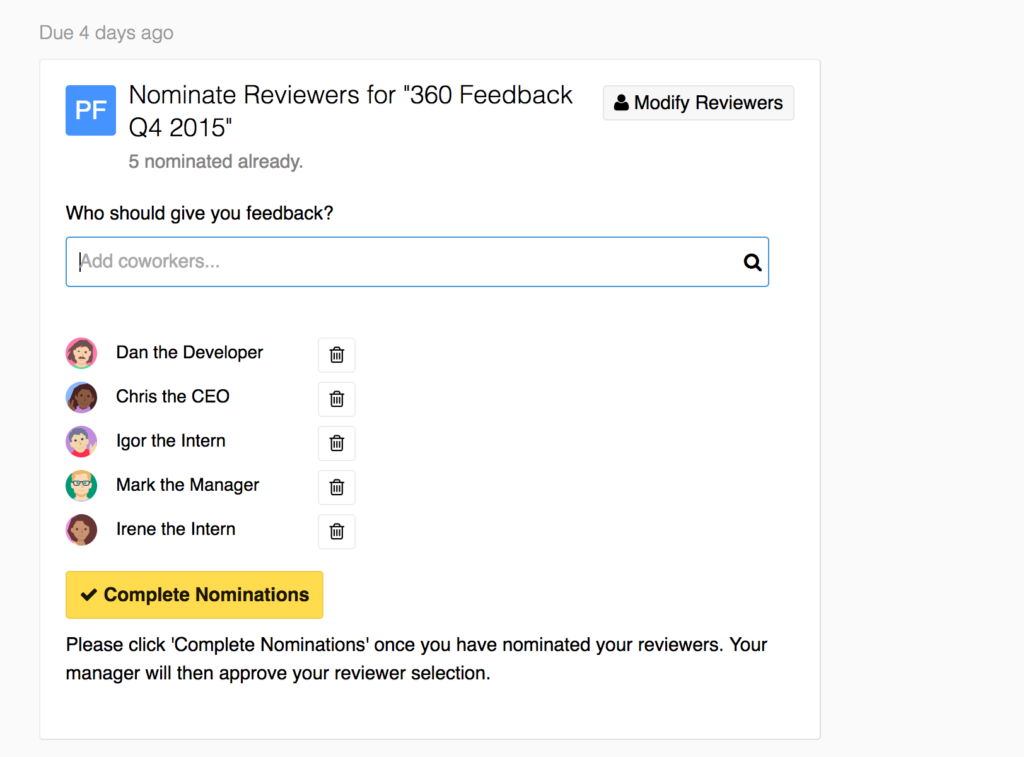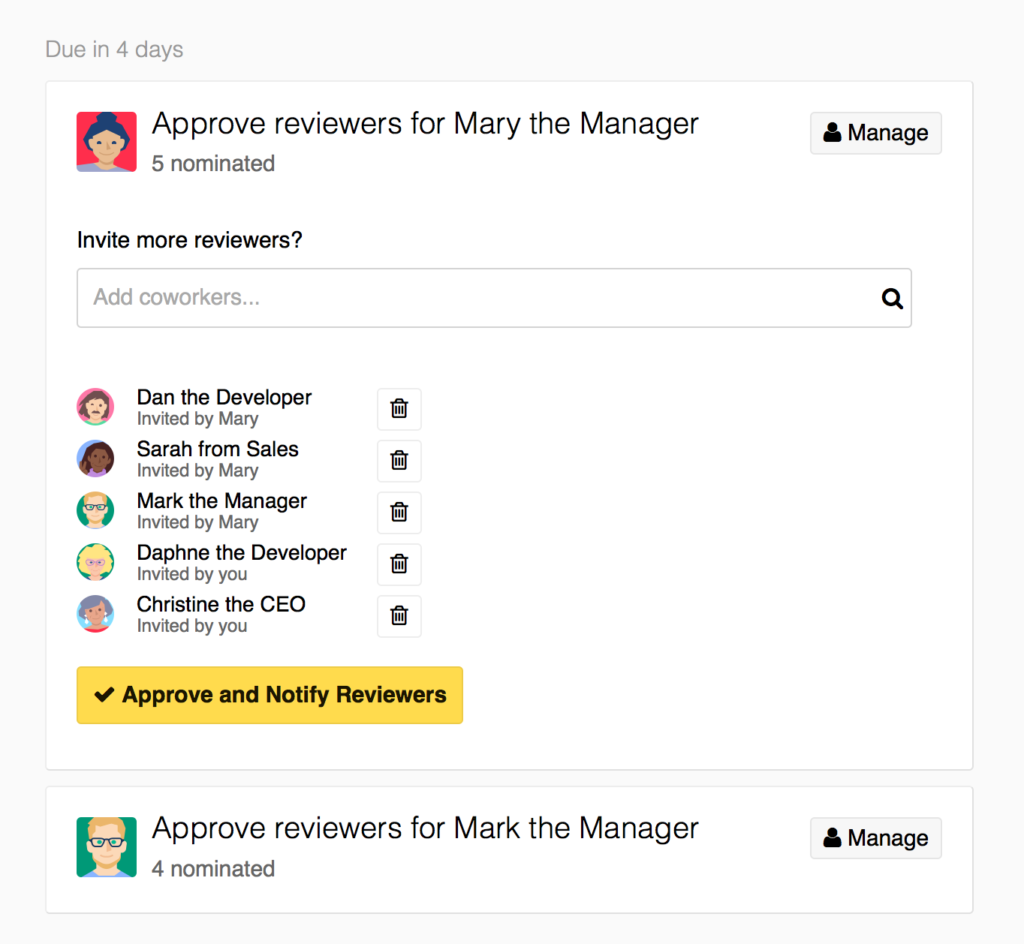 Approval process
When employees are empowered to pick who gives them feedback, you can still have these selections reviewed and approved by their managers.
Managers are notified via email when it is time to approve, plus have easy to use home screen callouts for quick action. Once managers sign off, reviewers are notified to start working on their feedback.
Concise, Clear Results
Peer feedback can be a powerful gift. That's why Small Improvements makes sure these messages are a pleasure to read.
For open-ended questions, the results of a 360 feedback session consist of simple text bubbles. For scales, an aggregated bar graph provide a visual representation of feedback responses, so you can see how reviewers align.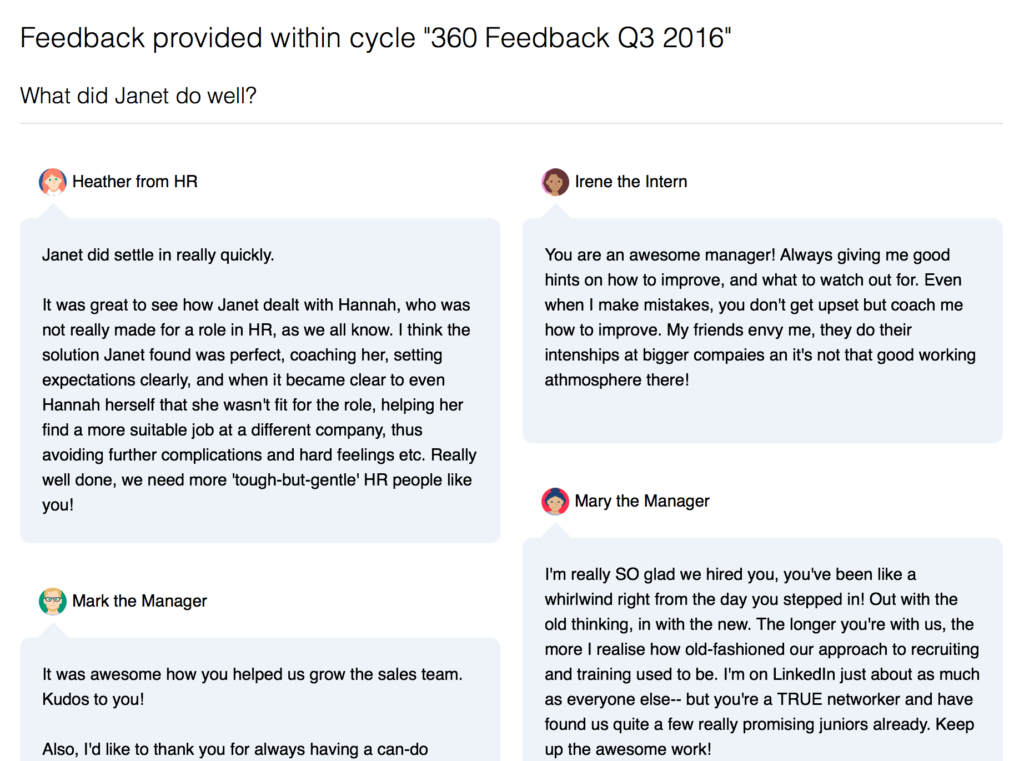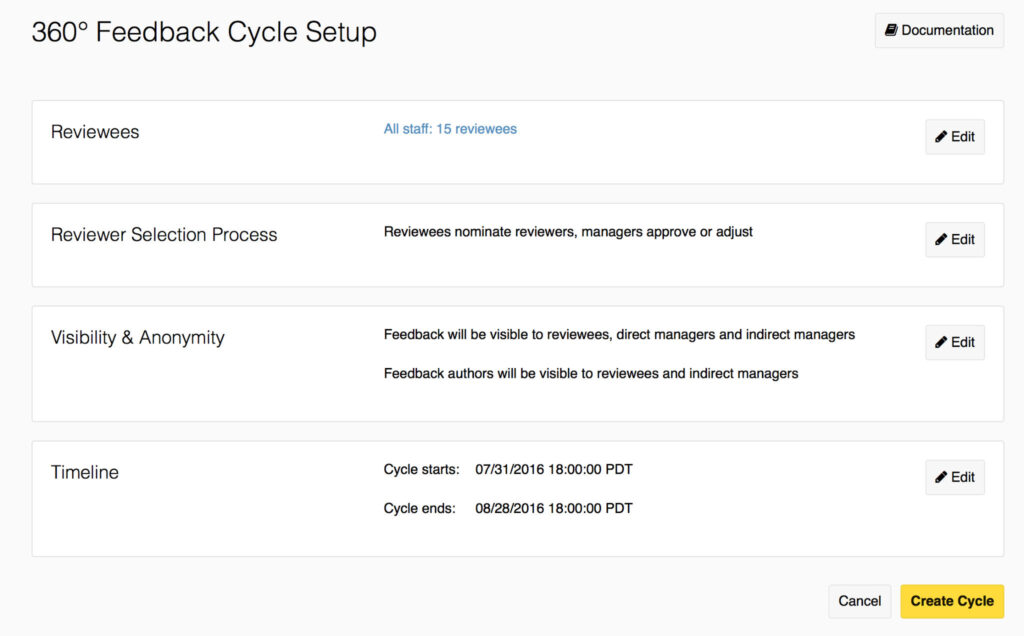 Completely Customizable

Your 360 feedback process should be as distinctive as your company culture.
What will the questionnaire look like? Will feedback be released immediately or on a specific date? Will feedback authors be anonymous or shared with the employee?
You can configure the settings in Small Improvements to work for you.