Goals and Objectives
Improvement starts with a plan! Set goals, ask for feedback, and align your goals with broader company objectives.
Small Improvements helps with all parts in this process, both from the individual and manager perspective.
Convenient setup
In no time at all you can start creating Objectives, detail specific targets, and define who your collaborators are. Outline your desired outcome, measure key results, and update your status to communicate progress.
Simple as can be with a powerful objective screen which organizes important information all in one place.
Configured to your needs
Admins have agency in how they provide guidance and structure to their team's goal setting process. Thus, the product follows your company's approach- Not the other way around.
Do you want a status field or a completion percentage? Should objectives be public by default or private? Should staff assign priority through weighting? These and more are options you can leverage.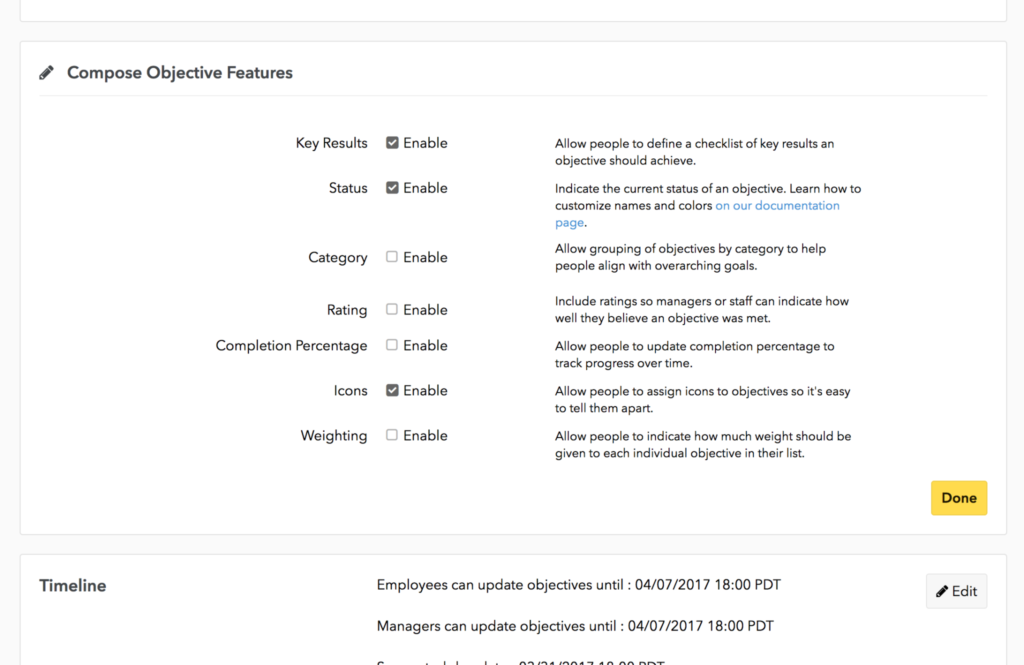 Slack/HipChat integration
Want real-time updates? Messenger integrations to the rescue! Once configured, all staff receive immediate updates via a bot whenever their manager or direct report updates their objective.
Publicly created objectives will also be served in a Small Improvements channel, so everyone may subscribe to real-time updates to objectives created within the company.