Goals and Objectives
Improvement starts with a plan!
Set goals, ask for feedback, and align your goals with broader company objectives.
Small Improvements helps with all parts in the goal-setting process, both from the individual and manager perspective.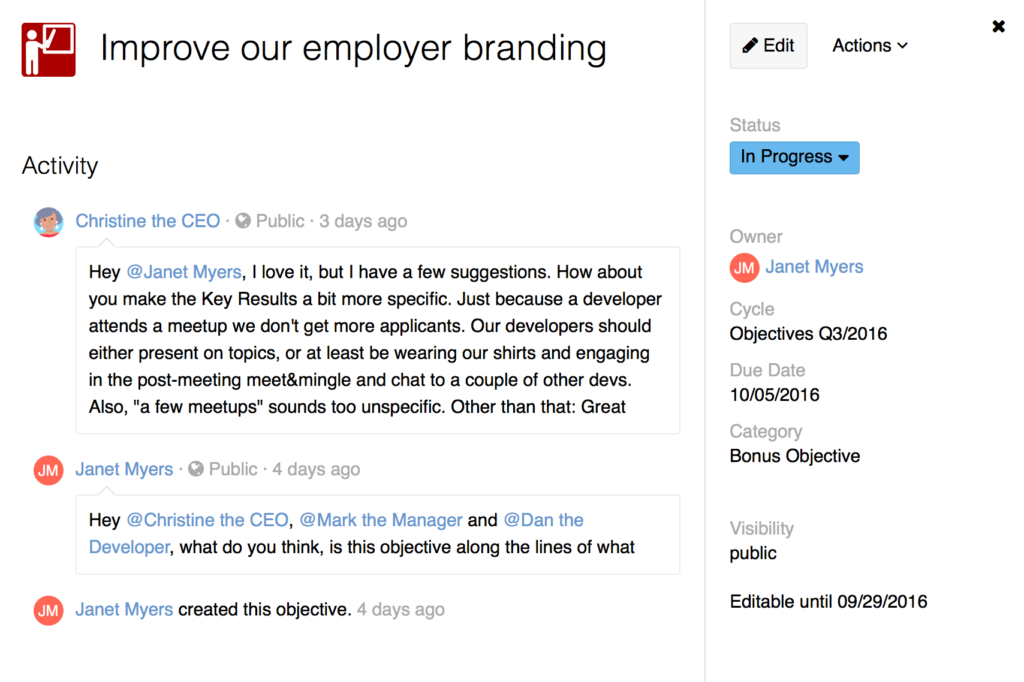 Discuss and Collaborate
on Objectives
Objectives are usually visible to managers, but visibility can easily be expanded for collaboration with other colleagues.
Notify mentors and peers you'd like input, kickstart a dialogue, and adjust the goal in real time. Updates are sent to you via mail or posted in Slack.
Completely Customizable

Your feedback process should be as distinctive as your company culture.
Admins can provide guidance and structure to their team's goal-setting process. Do you want a status field or a completion percentage? Should objectives be public by default or private? Should staff assign priority through weighting?
You can configure the settings in Small Improvements to work for you.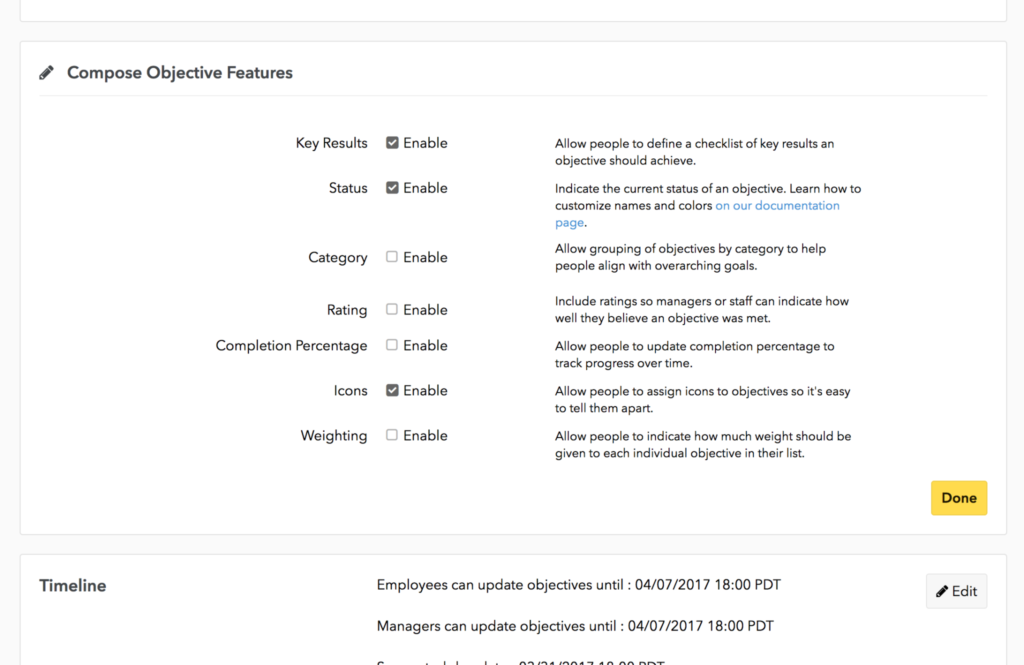 Slack Integration
Get real-time updates with our Slack integration. Once configured, all staff receive immediate updates whenever their manager or direct report updates their objective.
Publicly created objectives will also be served in a Small Improvements channel, so everyone can subscribe to real-time updates about objectives created within the company.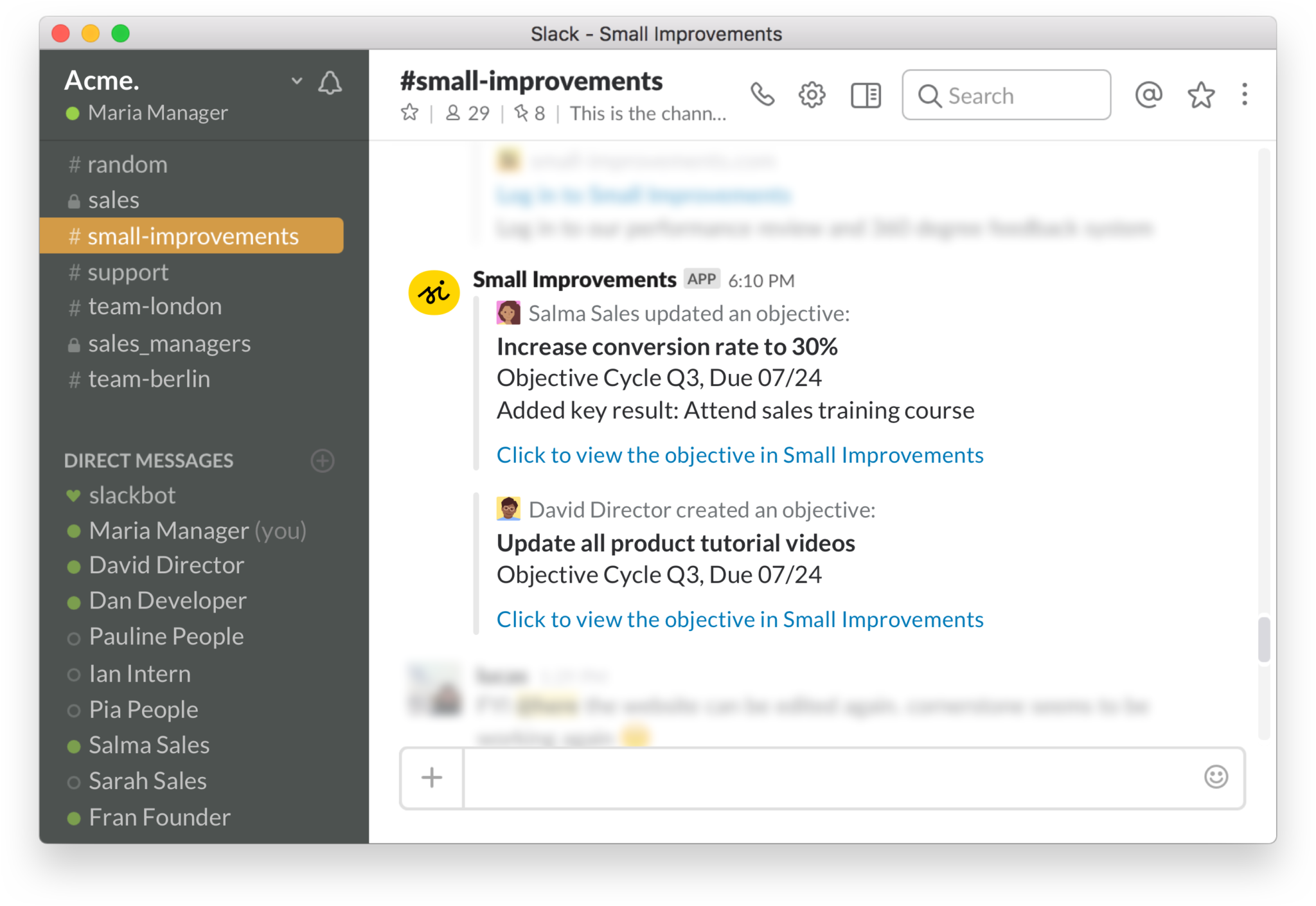 You can either sign up for a demo account of our performance management software right away. Or visit our webinar page for a 30 minute recorded webinar, or book a demo with our team.
Discover more of our product: