Ongoing Feedback
Timely feedback can be crucial to making immediate adjustments.
Offering on-the-fly recognition is seamless with Small Improvements. Your team is a click away from sending praise, requesting feedback, and taking important performance notes. Easily build on this ongoing engagement by rolling it into the Review or 360° process.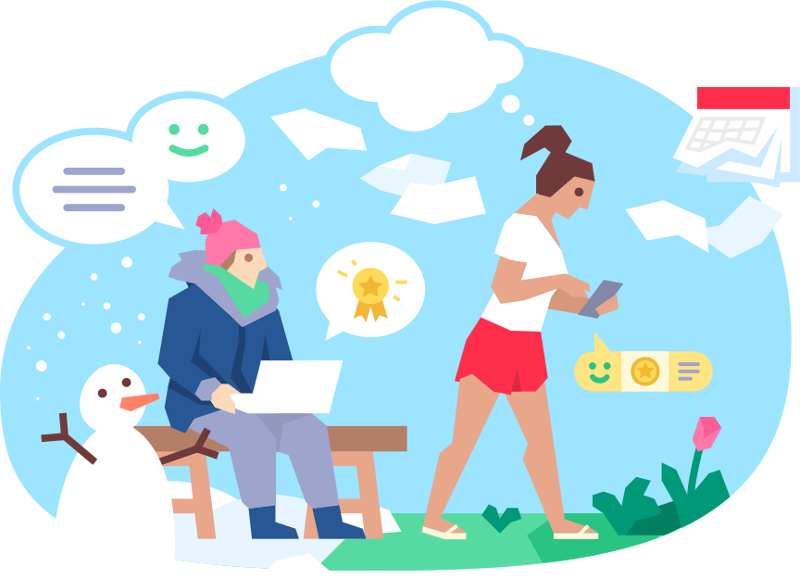 Praise coworkers any time
A kind word goes a long way. Instilling a culture of celebration can improve moral, plus re-inspire team members who might be "hitting a wall".
We offer kudos badges which can be appended to praise, promoting collectable visual recognitions of a job well done. Plus our badges are fully customizable! Adjust them to reinforce core company values, tying praise to purpose.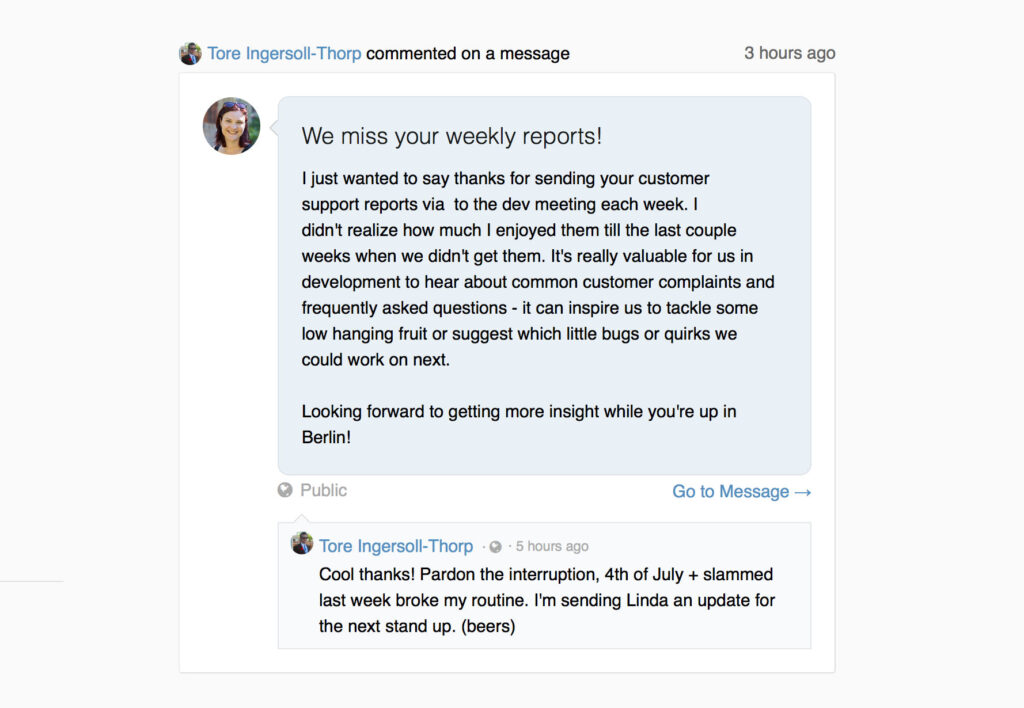 Request instant feedback
Structured Reviews are an excellent way to formally capture feedback at the end of a quarter or year. Often though, your team will need input on progress right away.
It's super simple to collect feedback right after a presentation, when a project wraps up, or after an event or company offsite.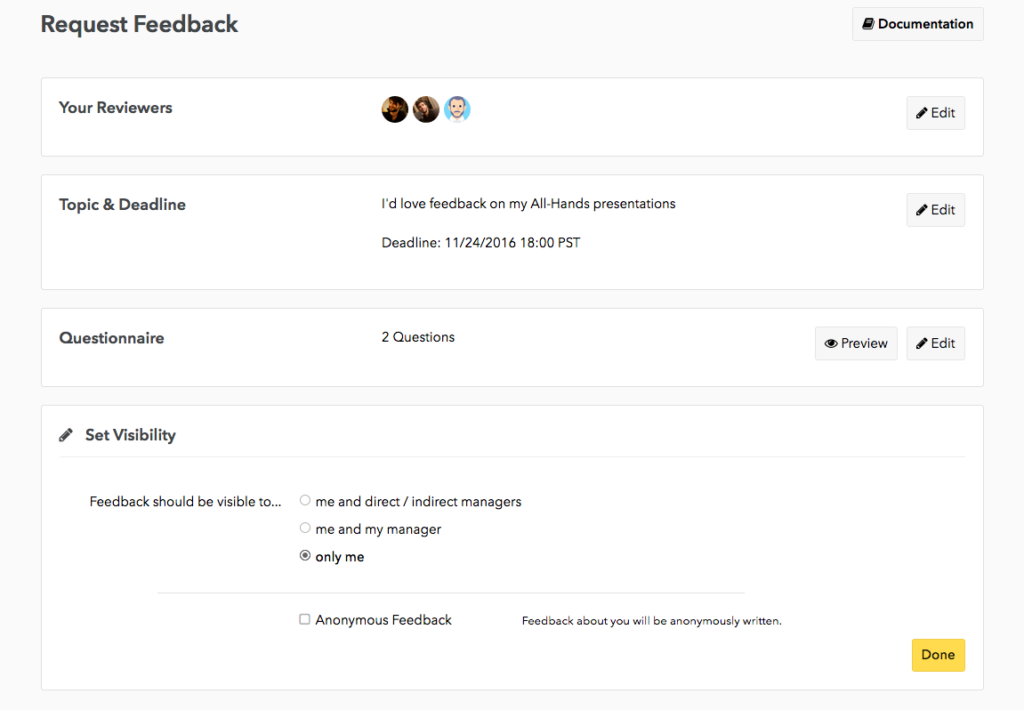 Collaborate on Objectives
Objectives are a core pillar of our platform. Rather than being purely tactical with key results and status, we promote real time conversation on goals.
Notify mentors and peers to kickstart a dialogue, then adjust the goal in real-time. That feedback captured on an objective then seamlessly flows into the structured Review and 360 process your team can engage in.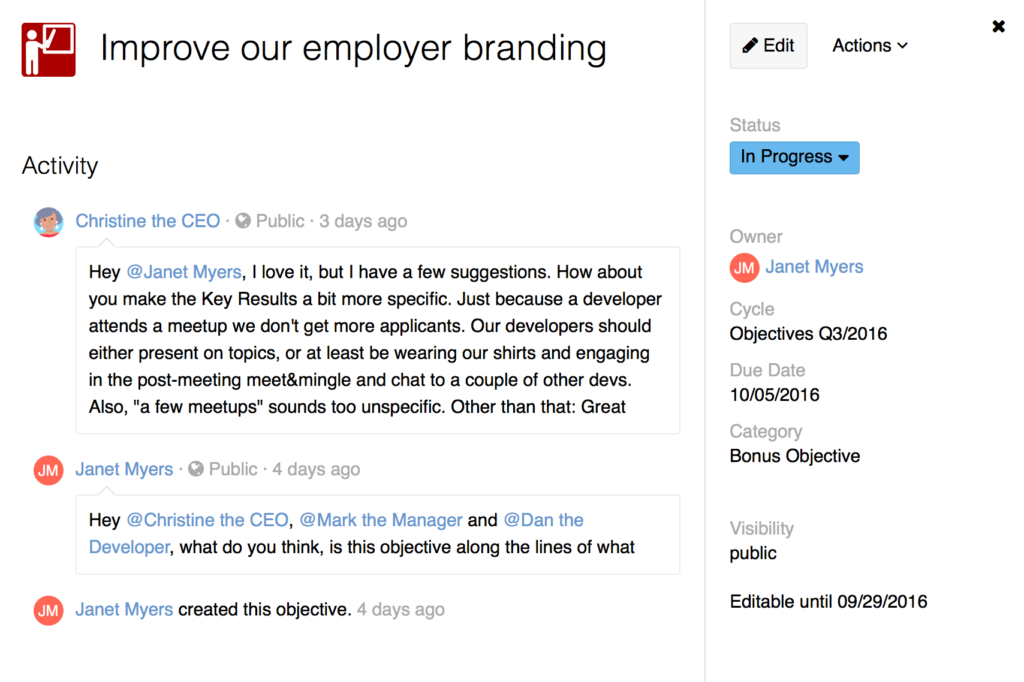 Slack integration
Want instantaneous updates of company recognition and praise? Our Slack integration is perfect for this. Once set up, all staff may subscribe to immediate updates via the Slackbot if someone was publicly praised.
What's better, you can post right into SI from Slack, without ever needing to log-in. Just type "/praise" and select who to share the love with.