Praise Wall
Celebrate your employees' achievements where they can see it

Bring Praise into the real world
Display Small Improvements Praises prominently on a dedicated screen, like a TV or tablet.
Place a Praise Wall of your team's recent kudos in a hallway or kitchen – making employee recognition truly visible.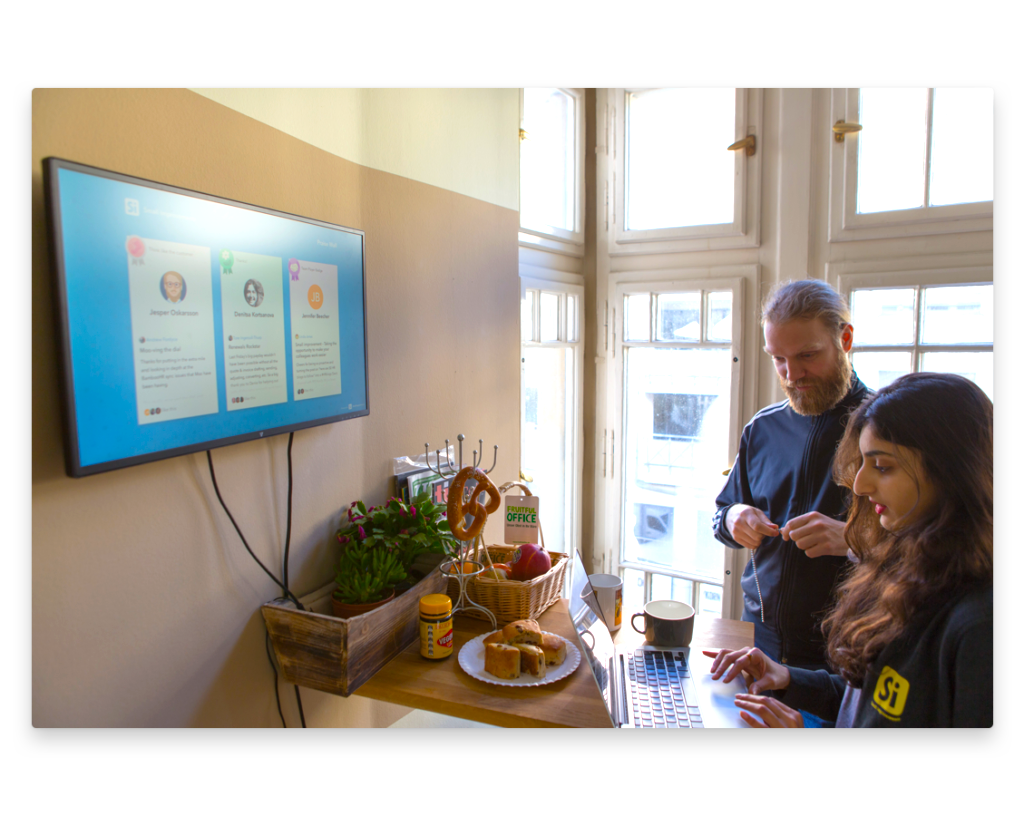 Make a bigger impact with Praise
Recognizing employees' achievements reinforces great performance. It also sends the message that you appreciate their hard work.
Make Praise more visible to boost this positive impact. Combine it with our Slack integration to spread good cheer where your work happens.
Promote a culture of appreciation
Every kudos can be celebrated by the entire company. Empower your team and boost moral with public praise that helps everyone learn about shared work.
Seeing Praises regularly also encourages more consistent recognition. With the Praise Wall, recognizing peers becomes a natural and everyday thing.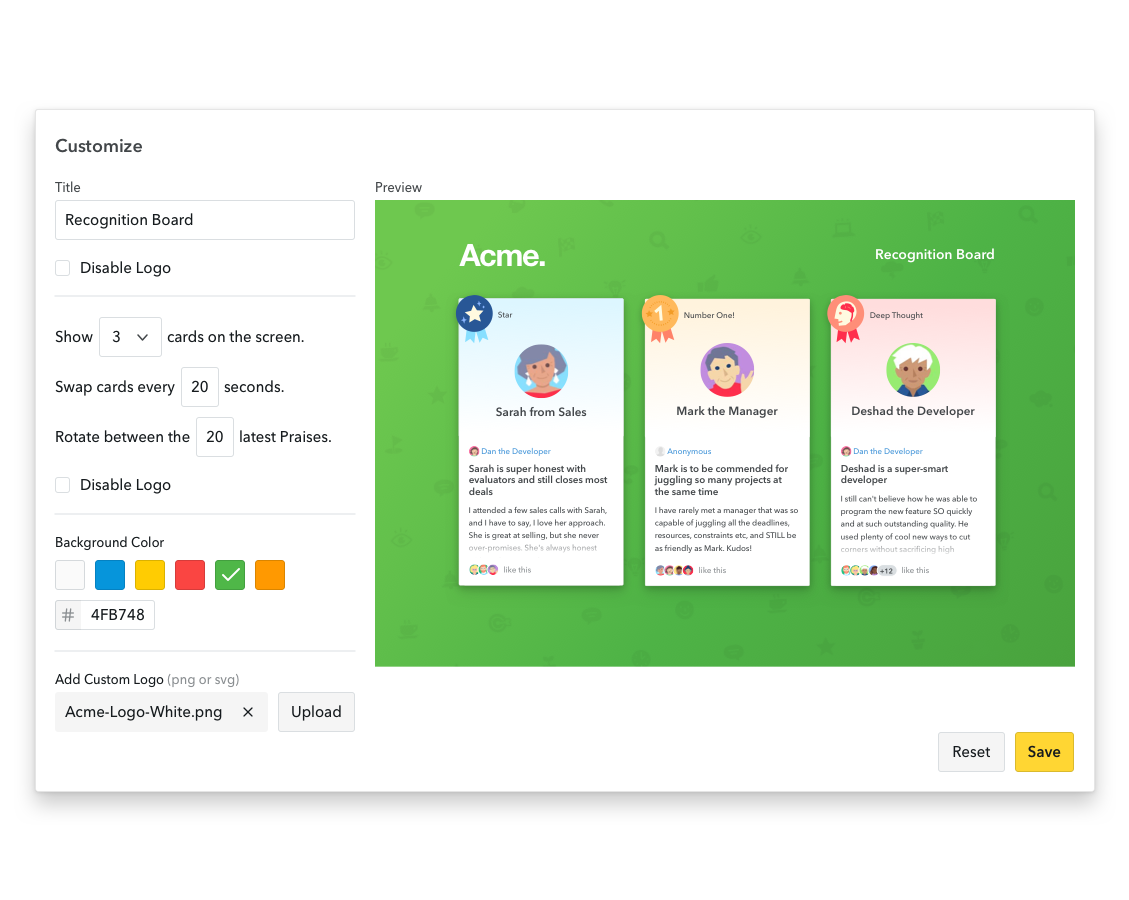 Customizable to reflect your organization
Your recognition program should feel like your own. So our Praise Wall is highly configurable to give you full control.
Give it a name, alter the rotation speed, match the background color to your brand. Customize to make it yours.
"We love the Praise Wall because it allows us to broadcast our appreciation to people for their great work, reminds us that our achievements are often a team effort, and helps us maintain a sense of community as we scale."
Ciara Lakhani
VP of People at Dashlane
"We use the Praise Wall feature as a "Win Wall" to share how staff are helping drive change in healthcare every day. It allows us to highlight individual and collective performance to make celebrating wins of all types a part of our culture."
Jeremy Nelson
Co-Founder and Managing Partner at Afia Inc
Want to see it in action?
Watch our 10-minute tour, start your free trial, or get in touch.
Discover more of our product: