Enabling performance feedback in a 100% remote team
In remote teams, communication is different. People are physically distributed and often in multiple timezones – a unique challenge to providing meaningful, timely feedback. But many remote organizations rightly recognize the importance of feedback for their bottom line and employee growth. One of these companies is Zapier – a fast-growing team working 100% remotely across 17 timezones.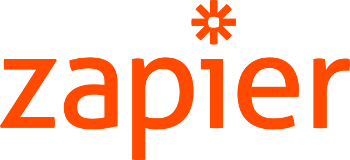 Industry
Internet
Size
300+ employees
Location
100% remote
Website
zapier.com
---
Features Used
1:1 Meetings • Performance Reviews • 360º Feedback • Objectives
Zapier has been all-remote since 2012, and many recognize the company today for its expertise in effective distributed work. What's their technique for overcoming these feedback challenges experienced by remote teams? Training is crucial, alongside routines to put feedback at the heart of organizational culture. And it's all combined with a thoughtful implementation of software to support ongoing feedback.
Prioritize feedback and offer training for each employee
Zapier's focus on feedback is apparent as soon as employees join the company. One of five company values is "Growth through feedback." As Colin Monaghan, Senior Learning and Development Program Manager, highlights, "we believe in a feedback-rich culture. We train people on how to do this, make sure our leaders are modeling best practices, and provide opportunities for practice. For example, our CEO takes time out of his week to lead feedback training for all our new hires."
Feedback is not limited to managers and their reports. Zapier encourages employees to offer feedback across the organization so that everyone is invested in helping others to achieve their personal goals and ambitions. This approach demonstrates to all employees that feedback is a company priority and a value that is lived at all levels of the organization.
We believe in a feedback-rich culture. We train people on how to do this, make sure our leaders are modeling best practices, and provide opportunities for practice.

Colin Monaghan
Senior Learning and Development Program Manager
Provide context in asynchronous feedback
Training helps employees to recognize the importance of feedback. But in distributed teams, working across timezones makes it hard to have a dialogue.
Team members might not see feedback until many hours later, so Zapier encourages synchronous conversations where necessary. Colin states that "for simple feedback that doesn't require a great deal of context, async over Slack is fine. If it's something more complicated, or you need more info, people usually do this over Zoom video chat."
To further address the potential lack of shared context, the company encourages employees to have an open discussion rather than a one-way message. Feedback might just be one point of view, and the recipient could have a different perspective to share. As Colin outlines, "there's always a danger that feedback is coming out of nowhere and lacks context. So it's not always one-way. We encourage people to say, 'Hey, I noticed X, what are you seeing?'. This allows for a discussion rather than just a one-way message."
These approaches to async feedback are paired with tools to facilitate effective remote conversations. 1:1 meetings and performance review conversations are conducted through video chat, with everything documented inside Small Improvements. Here, Zapier also uses 1:1 meeting templates, especially for employee onboarding. Templates help to signpost topics that are particularly relevant for remote teams, like productivity, health, and communications.
With everything documented in Small Improvements, employees and managers can easily look back on previous feedback to identify opportunities for growth. As Zapier's Chief Financial Officer, Jenny Bloom, outlines, "Small Improvements supports our remote working culture because it's accessible from anywhere, intuitive to use, and easily adaptable to what we need."
Cut through the (distributed) noise
Like many remote, global companies, Zapier "defaults to transparency" in its internal communication. Early and often, everything from status updates to in-progress work is shared over public channels. This helps the team stay on the same page, but this can lead to distractions with a lot of internal noise.
Employees can opt-out of too much information, instead of having to ask for access to more. And this also applies to feedback. As Colin highlights: "We know that too much sporadic feedback can also be disorienting so we make sure folks know that they are ultimately in charge of how they want to grow and develop." Employees are expected to accept and understand feedback, as covered in their training. But this doesn't mean that they can't say "no" to feedback or are expected to prioritize everything they receive.
This is an ongoing journey for Zapier. As new employees join and the organization grows, these workplace practices and training championed by leadership help to continually reaffirm the value of feedback for employee growth. These practices are supported by a thoughtful implementation of software to facilitate and document those remote feedback conversations.
Small Improvements supports our remote working culture because it's accessible from anywhere, intuitive to use, and easily adaptable to what we need.

Jenny Bloom
Chief Financial Officer